Did Vitor Belfort Compete in the Olympics?
Published 09/07/2021, 7:09 AM EDT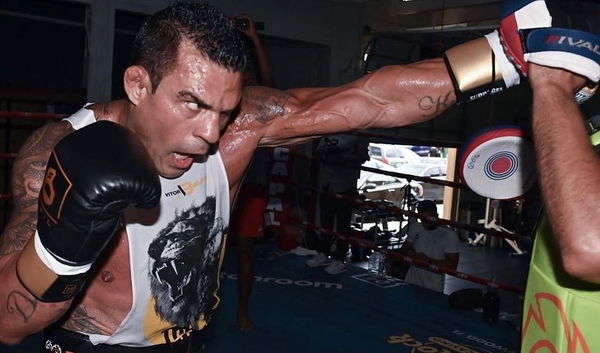 ---
---
The much-awaited matchup between former UFC champion Vitor Belfort was initially scheduled to fight boxing icon Oscar De La Hoya. However, just a few days back, Hoya announced that he had tested positive for COVID-19.
ADVERTISEMENT
Article continues below this ad
As a result, the September 11 bout was called off. Despite Oscar De La Hoya stepping down, Vitor Belfort will now fight 58-year-old boxing legend, Evander Holyfield.
ADVERTISEMENT
Article continues below this ad
Ahead of the boxing bout, the former UFC champion ruffled some feathers by saying that he had qualified for the 2000 Brazilian Olympic boxing team. He added that even though he qualified, he could not compete because of a knee injury.
Vitor Belfort even shared an Instagram post days later supporting that claim. 'The Phenom' revealed a picture he claimed was from a win he secured in a qualifying bout for the 2000 Olympics.
He captioned it by saying that he could not join the team and go to the Olympics in 2000 because of a meniscus injury. Belfort highlighted that he even got surgery for his treatment.
"I could not go [to the 2000 Olympics] because I had hurt my meniscus in training and I had to had surgery in my knee and I miss this opportunity," said Vitor Belfort.
Did Vitor Belfort lie about his Olympic team qualification?
Guilherme Cruz of MMA Fighting recently reported that Vitor Belfort's Olympic claim is false. He mentioned that the former UFC champion never even made the Brazilian Olympic boxing team.
Vitor "The Phenom" Belfort reportedly had the chance to earn a spot in the Olympic qualifying tournament, as he claimed. However, he did not make the cut as he suffered defeat in a behind-closed-doors boxing match with Brazilian heavyweight boxer Marcelino Novaes, who won bronze in the 1999 Pan-American Games.
Even Marcelino Novaes himself confirmed that Vitor Belfort had not made the cut for the Brazilian team in 2000. Novaes highlighted that he was the national champion at the time and that to make the team, he would have had to go through him.
"Bullsh*t. He was the youngest champion in UFC history — blah, blah, blah — but I was the Brazilian champion. I was undefeated for seven years in Brazil, representing Brazil from 1994 to 2000."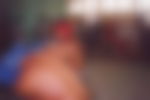 ADVERTISEMENT
Article continues below this ad
Upon cross-checking with the coach of the Brazilian boxing team at the time, Ulysses Pereira trashed Vitor Belfort's claims.
"That's a tale. He was never part of the Olympic team. There is no, 'I missed the Olympics.' And being part of the Olympic team doesn't mean you're going to the Olympics, you still have to go through a qualifying tournament.
"It surprises me to see Belfort say he didn't go to the Olympics because he injured his knee. That's a tale, that's not true," said Ulysses Pereira.
ADVERTISEMENT
Article continues below this ad
Vitor Belfort has not yet responded to these claims by Marcelino Novaes and Ulysses Pereira.