Dillian Whyte Says Alexander Povetkin is Pretending to Be a Nice, Humble Guy
Published 01/16/2021, 9:00 AM EST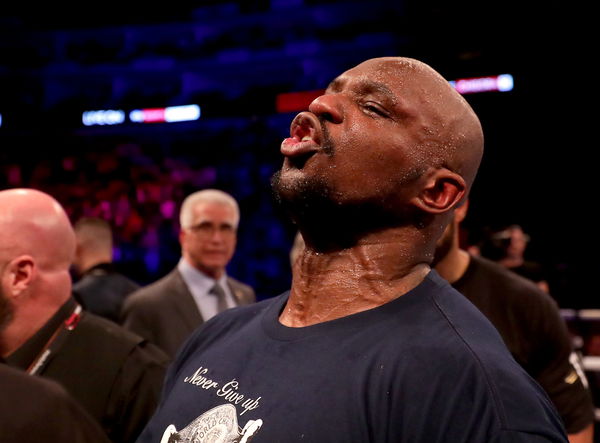 ---
---
Following a crushing defeat at the hands of Alexander Povetkin that took away Dillian Whyte's WBC Interim title, 'The Body Snatcher' is seeking revenge in the rematch on March 6th. He desires to get inside the ring and pour an all-out action on Povetkin, vowing to smash the Russian's face.
ADVERTISEMENT
Article continues below this ad
However, Whyte could do the same in the original fight for a brief period. He was dominating the entire matchup until getting caught by Povetkin's sleek uppercut. The one-shot KO left Dillian Whyte concussed and Alexander Povetkin left the arena with the W.
However, the rematch could offer fans a completely different outcome. Dillian Whyte appears to be at the peak of his game. He connected with SkySports to shed light on his upcoming plans. That said, Whyte has chalked out the plans to vanquish Povetkin.
ADVERTISEMENT
Article continues below this ad
"I just want to get in there and smash his face in, to be honest. Just get in there, have a fight, let's go toe to toe, and let's have it.
"I'm just glad that there is nowhere for him to try and hide behind and try and run. He wasted time, letting me get ready for two fights, and then canceled them at the last minute. I'm glad," said Whyte.
He further denounced Povetkin for talking trash and claimed that he would come into the fight off the back of a great fight camp. If it still doesn't grab the Russian's attention, then Povetkin might have a different plan on his mind.
Speaking on the rematch, Whyte continued, "He (Povetkin) pretends to be this nice, humble guy, but he is talking s**t. Of course, I'm going to be annoyed.
"I'm not going to be sat there and laughing. I had a great camp. I'm going to be p***ed off and annoyed."
No Time for recovery- Dillian Whyte warns Alexander Povetkin
After Whyte's loss against Povetkin, several people are billing him as the underdog in the rematch. However, Whyte is confident of beating Povetkin just like he was in their first outing. 'The Body Snatcher' claims he didn't need the delay and was ready to fight quite some time ago.
ADVERTISEMENT
Article continues below this ad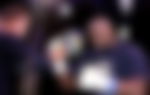 Whyte said, "Povetkin was getting beat up, he got damaged in the fight, and I don't need no time to recover," Whyte blasted back. I was ready to go. How is the delay going to benefit me?"
This banter intensifies the upcoming heavyweight battle as it will determine the challenger for the WBC world title, which is currently held by Tyson Fury.
ADVERTISEMENT
Article continues below this ad
So, we can expect the winner of Whyte vs Povetkin 2 to challenge the winner of Fury vs Joshua for the ultimate heavyweight championship.