"Andy Ruiz Has Got a Bad Fight With Diabetes"-Dillian Whyte wants Joshua or Fury Next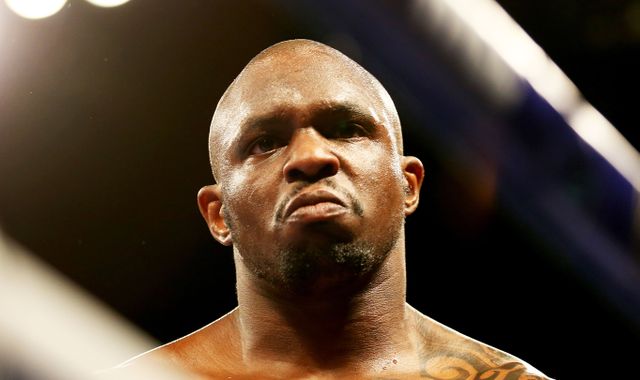 Boxing promoter Eddie Hearn has his plans set out for Dillian Whyte for the year. Whyte is set to face Alexander Povetkin soon after their first bout was canceled due to the pandemic. Whyte will secure a title shot should he win against Povetkin, but given the current scenario, all plans are in limbo.
READ : "Three Became Two and Two Became One" – Tyson Fury Breaks Down the Situation of the Heavyweight Division
"I want Joshua or Tyson Fury after Povetkin"- Dillian Whyte
"Forget Andy Ruiz. I want Joshua or Tyson Fury after Povetkin. Forget Andy Ruiz. Andy Ruiz has got a big fight with diabetes at the minute. Not type 1, type 2. Type 2, the bad one." said Whyte
Whyte sarcastically joked that Andy Ruiz has diabetes after he weighed 15 pounds heavier for his rematch with Joshua. Dillian and Ruiz have gone back and forth after an initial offer was made to set up a fight between the two. Whyte claims Ruiz was offered $5 million to fight him but declined the offer. Should Dillian Whyte win against Povetkin he becomes the mandatory challenger for Tyson Fury's WBC belt.
Former pro-boxer Tony Bellew gave his opinion on a potential fight between Ruiz a Whyte.
"It's a brilliant fight, and it's one that Dillian wins and wins quite handily, in my opinion," Bellew said. "I think he stops Andy Ruiz. I just don't think Andy Ruiz is cut out and set for the kind of pace that Dillian can set. That's the first off. And then, number two, he doesn't have the height, the reach, the size to be able to compete for over 12 rounds. It's all well and good fighting Andy Ruiz in his fight, which is up close and in the pocket" Said Tony Bellew
With Whyte set to make his return against Povetkin on 2nd July and Ruiz looking to make a comeback, a fight between the two might be an interesting prospect.
ALSO READ : "I Might Have an Exhibition With Him"- Tyson Fury Opens Up About a Potential Fight Against a Former WBO Champion