Dillian Whyte's Family: Who Are They?
Published 03/23/2021, 10:00 PM EDT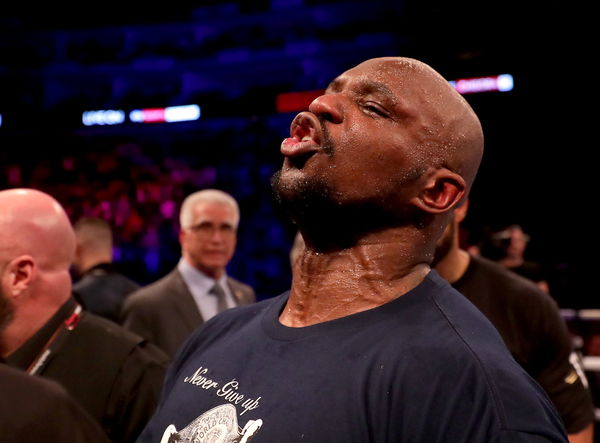 ---
---
Dillian Whyte found success and became one of the most popular heavyweights of the era when he laced up his boxing gloves and sent shock waves throughout the combat community. However, his life before that was quite tragic, and the Brit had to go through several turmoils to survive.
ADVERTISEMENT
Article continues below this ad
Starting from his childhood, Whyte was always troubled by his surroundings, and that ultimately split him up with his family members.
On April 11, 1988, Whyte was born to his parents in Jamaica. However, his mother left him and moved to England. According to British Boxing News, Whyte was left with his father till he was 12. But he flew to England when he was 13 for a reunion with his mother.
ADVERTISEMENT
Article continues below this ad
By that time, Dillian Whyte had no formal schooling. Without proper education, he plunged into crime and street trouble. It is also said that Whyte was stabbed several times in road fights in his teenage years. He also had an elder brother whom he lost in his childhood.
His life took a turn from that point. Whyte was jailed in his late teens and his mother made a visit, only to cry and state that she doesn't want to lose another child. Once Whyte was free, he never turned back to his dark days and took up boxing seriously.
Dillian Whyte- A Broader glance at his family
ADVERTISEMENT
Article continues below this ad
Despite being a champion boxer, Whyte has opened up little about his private life. He is a married man and is the father of three children. But he doesn't bring up his family in front of the media. Moreover, he doesn't even bring them on his professional bouts.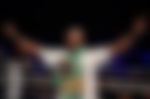 Apart from that, Whyte has a big boxing family surrounded by his promoters, trainers, co-partners, and coaches. His boxing family has been with him since the start. And today, Dillian Whyte has scaled the heights of success with their support. Other than that, it doesn't seem that Whyte enjoys a lot of attention or excessive hype under his name.
ADVERTISEMENT
Article continues below this ad
The young kid with a troubled childhood has transitioned himself grandly and seems quite happy with how he is right now.