Does Mike Tyson Have a Documentary?
Published 02/24/2021, 12:30 PM EST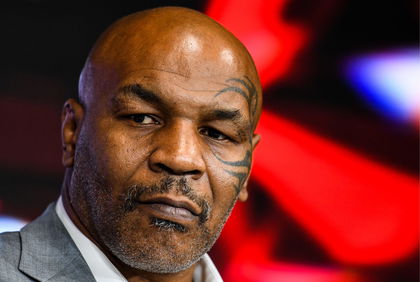 ---
---
Mike Tyson was the most extravagant star of boxing back in the 90s. Right from his debut in 1985, 'Iron' Mike propelled himself to unmatched stardom. Nobody in the sport before him had received such love from the masses. He branded himself as the one-punch knockout artist of the most terrifying division and became famous all over the planet.
ADVERTISEMENT
Article continues below this ad
As famous as he was for his actions inside the ring, Tyson became equally renowned for his actions outside it too. 'The Baddest Man On The Planet' lived a life that one could only dream of or watch in the movies. With such an unusual life filled with trials, a documentary/ film was bound to be on the cards.
In 2008, an American filmmaker, James Toback, created a documentary named 'Tyson'. This film was an amalgamation of Tyson's exuberant boxing career, coupled with his mounting controversies and more.
ADVERTISEMENT
Article continues below this ad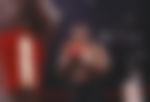 In this documentary, Tyson's original interviews, archival footage, and photographs were used to make the film even more realistic and luring. It showcased Tyson's journey from his childhood to being the heavyweight champion at just 20. Moreover, it showed how 'Iron Mike' went through the toughest times in his life and how he overcame the same.
This documentary got publically screened for the first time in 2008 at the Cannes Film Festival. It drew substantial eyeballs as the retro and casual boxing fans were eager to know about Tyson's inside-out life.
Read – Anthony Joshua Provides an Update on Tyson Fury Fight: 'You'll be Hearing From me Soon'
Mike Tyson – the most enthralling heavyweight
In the modern boxing era, boxers reach out to their fans and create a mammoth fanbase through social media. But back when social media wasn't in the picture, Tyson enthralled millions of fans without even interacting with them.
He charmed everyone with his in-ring presence. Moreover, his life outside the sport just added to the levels of anticipation among fans to know him more.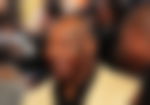 Until today, budding boxers like to explore Tyson's personal and professional life from when he was ruling the sport. Such documentaries help these prospective pugilists dive into Tyson's life and study it in depth.
ADVERTISEMENT
Article continues below this ad
Tyson himself wishes to inspire the upcoming generation of boxers and doesn't want them to commit the mistakes he made in his life. 'Iron Mike' undoubtedly hopes that anyone watching his film would only absorb the good from it.
Have you seen the Tyson documentary?
ADVERTISEMENT
Article continues below this ad