"Don't Even Wanna See This Fight Anymore": Fans Voice Their Frustrations After Oleksandr Usyk Gives an Ultimatum to Tyson Fury
Published 03/19/2023, 12:53 AM EDT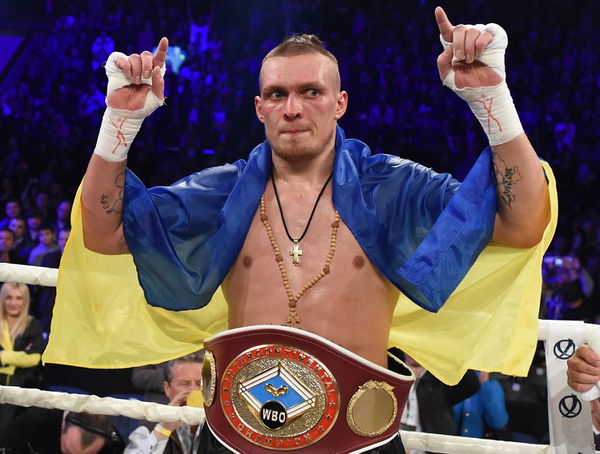 Will 'The Cat' maul 'The Gypsy King'? Or will he relinquish his throne? This is a question that remains fresh in the hearts of fans, as Tyson Fury prepares to face unified Heavyweight champion, Oleksandr Usyk, for an undisputed showdown. While the fight in itself is a highly anticipated event, the drama revolving around the fight has further hyped it up. In fact, Fury has been regularly taking swipes at Usyk ever since the matchup was announced. And now it looks like it's Usyk's turn to respond with a deadline.
ADVERTISEMENT
Article continues below this ad
In a social media post, Usyk announced that his team has sent an agreement to Fury. And also mentioned that they have issue a deadline for his team to respond. Moreover, Usyk added that his team has tried their best to ensure that the fight happens.
This statement comes at a time when Usyk's promoter, Alexander Krassyuk, expressed his frustrations over the lack of response from Fury's side. In an interview with SkySports, he said, "We've been negotiating for so many months. We went through all the small issues, bigger issues, large issues whatever. So it's all done already."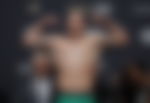 He further mentioned, "But the one thing that was pending was Tyson's consent, which is still pending. Though he claims he's ready and pretends he's training." Krassyuk also felt that Fury's words were not convincing.
Fans were confused by the Oleksandr Usyk – Tyson Fury situation
Boxing fans were undoubtedly frustrated by the ongoing banter between Usyk and Fury. And, many fans even mentioned that they have lost interest in the fight due to the inconclusiveness surrounding it.
A few days ago everything was agreed to and now this? It makes boxing look so silly.

— Christopher Baker (@newstoknowbaker) March 18, 2023
bro i dont even wanna see this fight anymore ..this is annoying

— Hendo (@hendo416) March 18, 2023
A few fans were left confused as there was news of the duo agreeing to the terms. Moreover, user @hendo416 did not waste time in saying that he did not wish to see the fight.
Just say you don't want the fight champ.

— El Rey Khan 🇬🇧🇵🇰 (@gFoz_) March 18, 2023
In the same vein, user @gFoz_ was unsure if Fury and Usyk actually wanted to fight each other.
Fury sets deadlines: Ducking.

Usyk sets deadlines: Empowering.

— Danny Mansoor (@DMansoor98) March 18, 2023
look at him trying to set a deadline on it, clearly doesn't want the fight. Fury would never set unrealistic deadlines as he's a real fighting man.

— Joey (@Joey_CFC) March 18, 2023
Deadline? That means that Usyk is ducking, at least according to the AJ man fans.

— 🇶🇦 𝑰 𝑭𝒆𝒆𝒍 𝑸𝒂𝒕𝒂𝒓𝒊 🇶🇦 (@z388z) March 18, 2023
Meanwhile, some fans pointed out the dichotomy of the deadlines set by both fighters. And also stated that they might be avoiding the fight.
If the fight doesn't happen, we all know it's Fury ducking and being awkward. Always been a Fury fan but can't get behind him with his he's behaving here x

— Tom Bone (@tombone90) March 18, 2023
ADVERTISEMENT
Article continues below this ad
Usyk is actually owning Fury in this build-up

— Wilder FTW (@LNReacts) March 18, 2023
ADVERTISEMENT
Article continues below this ad
On the other hand, a few users sided with Usyk during the entire debacle. In fact, user @tomnbone90 was certain that Fury was ducking the fight. What are your thoughts on this fight situation? Let us know in the comments below.
Watch This Story: Five Fascinating Facts About Tyson Fury
Edited By: Shibu Immanuel