"Don't Show These Guys Too Much Respect"- Otto Wallin Reveals Secret to Beat Tyson Fury
Published 05/03/2020, 12:31 PM EDT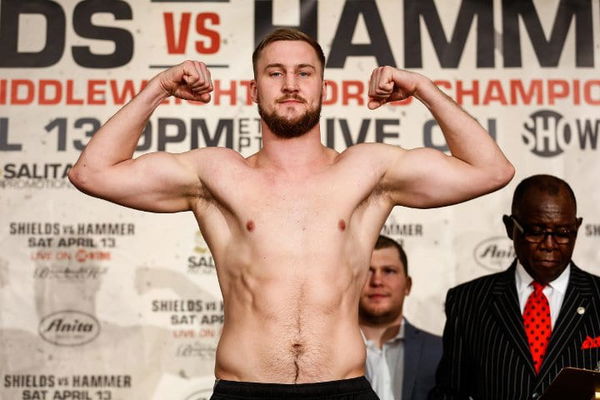 ---
---
With his most recent win against Deontay Wilder, Tyson Fury is at the top of the food chain. But it seems like Otto Wallin has figured out a way to bring Fury down a notch.
ADVERTISEMENT
Article continues below this ad
The freshly minted champion made a spectacular comeback to the ring after fighting numerous battles on the personal front. Fury, a man on the verge of suicide, picked himself up and worked his way to the top of the heavyweight division.
However, being the top dog in the division comes with its own set of pros and cons. The threat of a coup from other boxers in the division down looms heavy over The Gypsy King's head.
ADVERTISEMENT
Article continues below this ad
As the Swedish boxer claims, in a recent interview with Danny Flexen from SecondsOut, he has figured out a way to dethrone Fury.
"You got to remember, this is just a guy. I've had 20 fights before and yes, got to go in there with the right mindset. Don't show these guys too much respect," said Otto Wallin as he breaks down the mystery of beating the likes of the world champion.
Boxing is a physical sport just as much as it is a battle of wits. Therefore, determination, tenacity, and composure are just as important as brute strength. It is one thing to respect your opponent and another thing to put them up on a pedestal.
"[Fury] wants to dance, he wants to entertain and all that, and people let him do that. So you got to go in there and make it a fight. Take that away from him. Don't let him get comfortable. Because he's a very good fighter when he gets comfortable," says the Swedish fighter as he dissects Fury's nature as a boxer.
Otto Wallin Reflects on His Fight With Tyson Fury
The 29-year-old Swede went toe-to-toe with The Gypsy King back in September 2019. However, he did not fare as well as he had hoped he would.
Wallin, unbeaten up until that point, put up a great fight and was bested by Fury via unanimous decision. However, he did not make it easy for Tyson Fury.
Wallin brought a solid gameplan to the fight and inflicted considerable damage on his British opponent. So much so that Fury was forced to fight the better part of the fight with blood streaming down his face.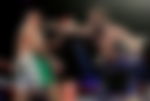 ADVERTISEMENT
Article continues below this ad
"What separated us was a lot of his experience. He's been in there with top guys, he's [beaten] Klitschko. He's got a lot more experience than I do. And also we got to remember that I had only fought one round in 18 months before I fought Fury.
Who knows if I would have had two-three fights before that I might have done even better," said Wallin as he attributes the loss to his lack of experience as he had only taken on 20 fighters ahead of his fight with Fury.
Wallin is looking forward to a chance to vindicate himself with a rematch against Fury. However, he is hoping to take on all the top fighters in the division, avoiding tunnel-vision as best as he can.
ADVERTISEMENT
Article continues below this ad
The Sundsvall man has been out of action ever since his loss to Fury and his future remains uncertain considering the global epidemic.
Who would you like to watch him take on next?