Eddie Hearn Announces Signing of First Ever Japanese Champion Hiroto Kyoguchi
Published 12/24/2020, 1:49 AM EST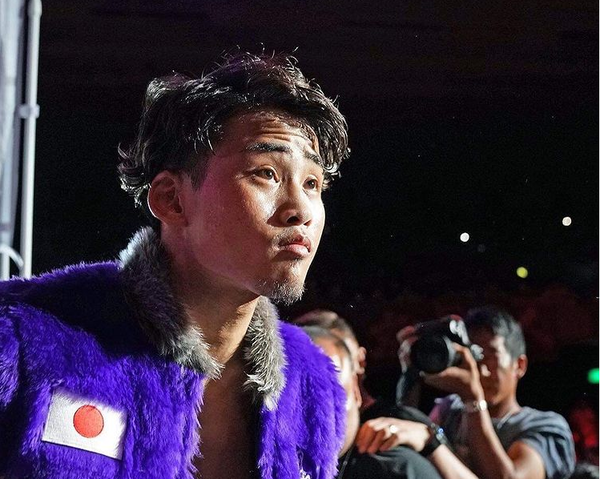 Japanese prodigy, Hiroto Kyoguchi, will now perform under the banner of Eddie Hearn's Matchroom Boxing.
ADVERTISEMENT
Article continues below this ad
The unbeaten WBA super and Ring Magazine Light-flyweight champion has reportedly signed a multi-fight deal with Matchroom, citing a possible event in Japan by the next year.
The 27-year-old became a professional pugilist in 2016, accepting five fights in his maiden year. That said, Kyoguchi knocked out all five of his opponents in the year.
ADVERTISEMENT
Article continues below this ad
In just four years, the 'Mad Boy' has cemented 14 wins with 9 KOs under his belt. While he was previously managed by Eddy Reynoso (Canelo Alvarez's trainer), the Japanese puncher will now perform under one of the biggest promotions in Matchroom.
He is the first Japanese champion in the promotion, and Hearn appears thrilled to have signed him. The Brit promoter posted the news from his social media account, sending the boxing world into a frenzy.
Hearn also envisions a long and successful relationship with Eddy Reynoso alongside Hiroto Kyoguchi. He hinted at setting an event in Japan in 2021.
The Matchroom CEO said, "I'm delighted to welcome two-division World Champion and Ring Magazine king Hiroto Kyoguchi to the Matchroom Boxing team,"
He added, "As we continue our global expansion we welcome our first Japanese World Champion to Matchroom and look forward to our first show there in 2021. I look forward to a long and successful relationship with him and his manager Eddy Reynoso."
Hiroto Kyoguchi is now under the same roof with champions
Matchroom shelters umpteen elites including the likes of unified heavyweight champion Anthony Joshua and former WBC Interim heavyweight champion Dillian Whyte amongst others.
Kyoguchi is also on the tide now and he expects to give his best in this journey. The 27-year-old is confident and seems ready for bigger challenges.
Speaking on it, he said, "I am confident that I will give it my all and show honour in this sport as a proud Japanese World Champion."
Meanwhile, Eddy Reynoso is equally pleased with the signing. He tagged Hearn as the best promoter in the sport. It is no surprise the Brit continues to locate talents from all over the world.
"It is an honour to work with the best promoter in the world in Eddie Hearn and Matchroom Boxing," said Reynoso.
ADVERTISEMENT
Article continues below this ad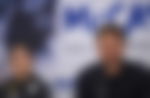 The trainer added, "Thanks also to Hiroto Kyoguchi for having the confidence to let me represent him. We look forward to a big future together."
Kyoguchi might be encourage other Asian talents to venture into boxing. He seems ready for his first fight under Matchroom. So, 2021 appears to be a massive year for him.
ADVERTISEMENT
Article continues below this ad
Do you think Kyoguchi will remain undefeated ahead?