Eddie Hearn Berates the 'Dogsh*t' Floyd Mayweather vs. Logan Paul Event – 'No One Bought a Ticket'
Published 06/11/2021, 1:59 AM EDT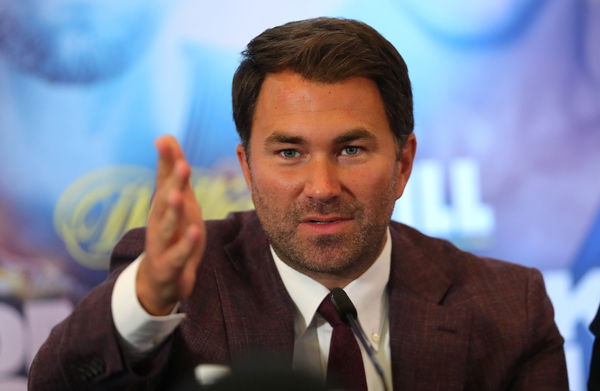 ---
---
The exhibition bout between Floyd Mayweather and YouTuber Logan Paul has been one of the biggest topics in the sport over the past week. After an anti-climactic fight, many fans and fighters have ridiculed the event. And now, Eddie Hearn has joined in.
ADVERTISEMENT
Article continues below this ad
After weeks of hype and predictions from both fighters, the fight did not deliver. Paul landed a measly 56 punches, while Mayweather never stepped really stepped on the gas. And, in his typical brutally honest fashion, Hearn has now slammed the entire event.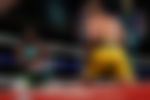 The promoter spoke to iFL TV on YouTube and said, "It was absolutely f***ing horrendous. Horrendous! Firstly, no one turned up, right? You see how few people were there. It was at the Hard Rock Stadium. Doesn't matter if it was raining, no one bought a ticket." 
ADVERTISEMENT
Article continues below this ad
Thus, this comment from Hearn questioned the genuine success of the event.
WATCH THIS STORY: Top 5 Best Selling PPV of Floyd Mayweather's Boxing Career
The Englishman then referenced the reported 1 million PPV sales and confirmed that it was nowhere close to that in the UK. In addition, Hearn revealed his concerns over this event attracting new fans to the sport with such a drab showing. However, when talking about the money made from the event, Hearn said-
"I don't blame anyone for doing it, I just… I'm allowed to give my opinion, it was absolute dogsh*t."
Eddie Hearn fires back at Leonard Ellerbe
With his comments, Hearn confirmed that he understood why Mayweather and Paul fought. And although he questioned the success of the event in the grand scheme of things, he admitted he would do the same to earn easy money. However, he also fired back at Mayweather Promotions' CEO, Leonard Ellerbe.
ADVERTISEMENT
Article continues below this ad
Hearn said, "And Leonard Ellerbe said, 'Oh we don't care about Eddie Hearn's opinion…' Oh f**k off mate, seriously. Leonard Ellerbe, he's a boxing man. He knows deep down, that was absolutely horrendous."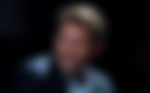 The comments from the Englishman made no secret of his disapproval of the event. Furthermore, he is not the only one to criticize it. Most of the boxing world has since slammed the event, and some have even said they had rigged it.
ADVERTISEMENT
Article continues below this ad
What do you make of these comments from Eddie Hearn? Do you think he's right in criticizing the event?