Eddie Hearn Condemns Triller Over Evander Holyfield Fight
Published 09/18/2021, 6:50 PM EDT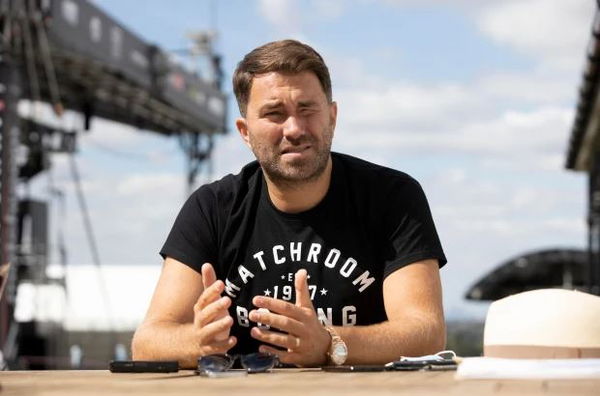 Matchroom promoter Eddie Hearn voiced his thoughts on Triller Fight Club's boxing event featuring Evander Holyfield vs Vitor Belfort, amongst other fights.
The English promoter made his position clear on this matter- he does not care about Triller. He highlighted that he is least concerned with what they have done or what they plan on doing next.
However, he took shots at Ryan Kavanaugh's network and promotion, saying that he or even Bob Arum would never let a legend like Evander Holyfield fight in the ring at 58.
ADVERTISEMENT
Article continues below this ad
"You have to look at the people paying that money. I go back to Triller. Look, they're doing their thing, no problem with it, I don't care. They're not boxing people."
"You can say whatever you want about me or Matchroom or even Arum or whoever, we're boxing people."
"We care about the sport of boxing. We might not always make decisions that you like but we are so emotionally involved with this sport, it is unbelievable."
"You think myself or Arum would actually let Evander Holyfield go in the ring at 58? No chance, I don't care if I was going to make a load of money, no way ever," said Eddie Hearn.
Vitor Belfort vs Evander Holyfield: Massive PPV failure for Triller
After the extremely hard-to-watch Holyfield fight, Vitor Belfort and Triller's executives grabbed the mic and called out Jake Paul. They offered him a $30 million deal to take on the former UFC champion. However, they announced this before the official pay-per-view numbers for the event came in.
Recent reports indicate that the Vitor Belfort vs Evander Holyfield Triller event sold about 150,000 pay-per-views between linear and digital platforms. This would mean that the event's PPV net revenue would have grossed around $7.5 million, per Dan Rafael.
Per sources, #HolyfieldBelfort event totaled about 150k PPV buys between linear & digital platforms, which would make it a massive $ loser for Triller. At 150k it would gross about $7.5M from ppv, not remotely close to covering even the purses, not to mention rest of expenses.

— Dan Rafael (@DanRafael1) September 16, 2021
ADVERTISEMENT
Article continues below this ad
With such PPV sales, things are not looking very promising for Triller. Many on Twitter have now started questioning Triller's legitimacy. With this PPV revenue, they would not even be able to cover fight purses, let alone additional costs for the event.
Somehow, Triller's top dogs also promised a $30 million 'winner take all' deal to YouTuber-turned-boxer Jake Paul for fighting Vitor Belfort.
ADVERTISEMENT
Article continues below this ad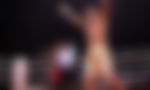 Is this some sort of way for the network to boost their PPV numbers and make a comeback from the poor showing from last Saturday?