Eddie Hearn Explains Why Deontay Wilder Is "More Desirable Than Ever"
Published 10/15/2021, 1:12 PM EDT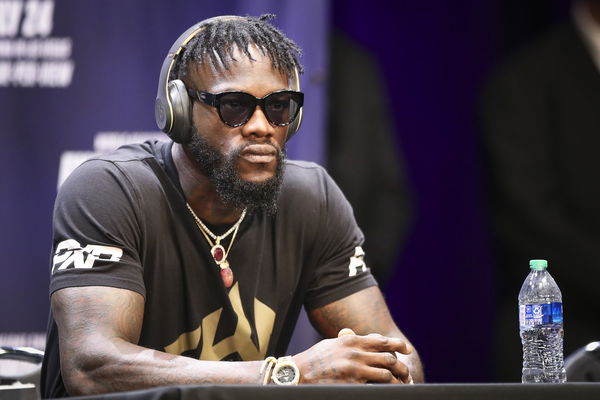 ---
---
Tyson Fury and Deontay Wilder showed immense heart on October 9. They both suffered knockdowns, ate heavy haymakers to the face, got back up, and made a dent in boxing history.
ADVERTISEMENT
Article continues below this ad
The Wilder vs Fury rivalry and trilogy will definitely go down in history as one of the greatest. Even though 'The Gypsy King' knocked out his opponent in round 11 and retained his WBC title, 'The Bronze Bomber' inspired many through his indomitable spirit.
Matchroom top-boss Eddie Hearn recently revealed that despite facing consecutive losses, Deontay Wilder's stock has only shot up.
ADVERTISEMENT
Article continues below this ad
Hearn feels Wilder's Ox-like fighting ability and the barbarity in his right hand make him a great fit against almost any heavyweight in the division.
"Deontay Wilder has the ability to beat any heavyweight in the world.
"I think AJ, too good, he could knock AJ out. Dillian Whyte, I think he's too big for him and he would do the same thing to him in terms of leaning on him and draining him out, but he could knock Dillian Whyte out. Usyk, I think Usyk would absolutely school Deontay Wilder, but he could knock him out.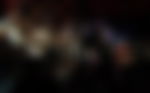 "So, do you wanna see Wilder fight again? I'll answer that for you, yes, please!
"Put him in with anyone. Whyte vs Wilder, what a fight, Ruiz vs Wilder, what a fight, AJ against Wilder, what a fight, Usyk against Wilder, what a fight! He's gonna be in great fights because he punches like an Ox, and he's technically not great and he just doesn't have the engine, so he's thrilling to watch all the time.
"So, I think, coming off three defeats, he's more desirable than ever," said Eddie Hearn.
The boxing community kicked Deontay Wilder when he was down
Twitter exploded right after Tyson Fury knocked out his opponent; many jumped on their keyboards and started mocking, insulting, and disrespecting Deontay Wilder. Some called him a "sore loser", "clown" and some even mocked him for coming up with a new "excuse" for his second loss to Fury.
To put this into perspective, Deontay Wilder went to war, bled, and inspired millions to never back down from any challenge in life, only to be put down by Twitter warriors sitting behind their mobile phones.
Deontay Wilder really a sore as a loser. Mad because you lost, couldn't even acknowledge mutual respect for a fight well done.

Only way that comes out acceptable is if they find down the line there was some tampering or sumn he seen first

— Not Chico Bean 👨🏾‍🦲 (@ItsHammyTyme) October 14, 2021
Deontay Wilder is a sore loser. And that's one of the worst things you can be in combat sports. You just got your ass whipped. Humble yourself, you clown. https://t.co/uXOGtZZRvP

— Justin Nails (@justinnails) October 14, 2021
Who wants to bet that Deontay Wilder uses this delay as an excuse after the fight? 💀

— SPORTbible (@sportbible) October 10, 2021
Let's leave the trash talk to the men in the arena
Many fighters often relate to Theodore Roosevelt's speech called 'The Man in the Arena'. It highlights that the opinions of those criticizing others' shortcomings should not receive much credit. Instead, it should belong to the person or the fighter who learned and grew from setbacks and defeat.
"It is not the critic who counts, not the man who points out how the strong man stumbles or where the doer of deeds could have done them better. The credit belongs to the man who is actually in the arena, whose face is marred by dust and sweat and blood, who strives valiantly, who errs, who comes short again and again," said Teddy Roosevelt in 1910.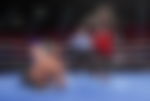 Deontay Wilder has lost just twice in his 13-year long professional boxing career. Outside of the Tyson Fury rivalry, he has 42 wins (41 by knockout) on his record. Many often forget that he was the reigning heavyweight champion before Fury and made 10 different title defenses.
Going by Roosevelt's words, the credit goes only to Deontay Wilder and Tyson Fury, not the fans and definitely not the keyboard warriors on Twitter. 'The Bronze Bomber' showed what the heart of a champion truly looks like; he proved that not backing down and by never giving up even in the face of defeat.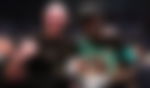 ADVERTISEMENT
Article continues below this ad
Instead, many boxing fans chose to label Wilder an 'excuse-maker' or a 'clown' or a 'sore loser'; that is a low blow not just to the athlete involved but also to the sport as a whole.
We, sitting behind our screens, will never truly be able to appreciate and understand what it takes to step into that ring and step out either with a new win or a loss.
Champions operate differently; as fans of the sport, the least we can do is push them up, learn from them and not kick them when they're down.
ADVERTISEMENT
Article continues below this ad
Do you agree?
Enjoyed reading this article? Download our exclusive app to get 24x7 coverage, latest memes and social media banter. Click here to download.