Eddie Hearn Feels Exhibition Fights "Will Kill Boxing"
Published 06/29/2021, 12:30 PM EDT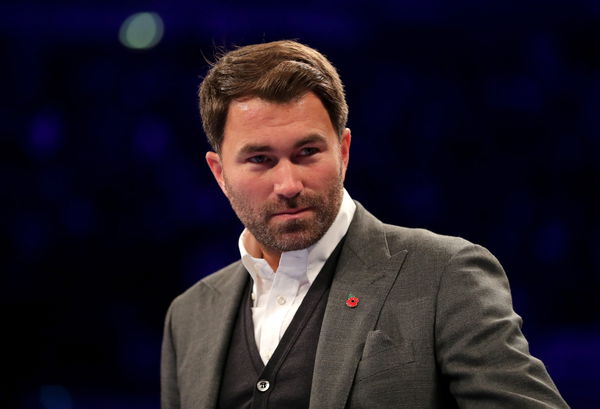 ---
---
Exhibition fights have taken over the boxing universe and they've become a new trend altogether. Many celebrities and boxing veterans have laced up the boxing gloves until now to make their appearances in the ring, thus fulfill their wish to continue fighting. However, the Matchroom boss, Eddie Hearn, feels that these exhibition fights are deteriorating the sport to a mammoth extent.
ADVERTISEMENT
Article continues below this ad
In a recent conversation with Little Giant Boxing, he said, "I just feel that right now if we don't get hold of boxing and start making the great fights, you'll see more and more of that stuff, which will kill boxing. So we need to make sure we put more effort and more focus into great fights,"
ADVERTISEMENT
Article continues below this ad
Hearn feels the sole way to overpower exhibition boxing bouts is by staging real boxing fights among the best contenders at present. He has the likes of bigwigs like Canelo Alvarez and Anthony Joshua, and accordingly, Hearn looks to organize their fights in the most perfect setting and against the perfect opponents.
A few months back, the Matchroom supremo gave it his all to book Joshua's fight against Tyson Fury for all the heavyweight titles on the line. The fight was also set for August 2021, however, it couldn't reach fruition. Despite that, Hearn was highly praised for his efforts and he took onto his strides and moved ahead.
The Brit doesn't wish to stop here by any means, because he's keen to give the fans every high-voltage boxing bout they deserve. And for that, he's ready to cross extensive boundaries in the game.
Is Eddie Hearn the best promoter at present?
There are countless promoters and managers in the boxing universe these days. But among all, Hearn has made a place for himself with his extreme seriousness in the work.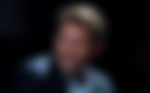 He's been in the sport for almost three decades and every year, he looks forward to signing the best of talents coming up in the sport of boxing.
ADVERTISEMENT
Article continues below this ad
That said, Hearn separates himself from the rest with his unmatched business skills and aligning his fighters against the best contenders.
On a scale of 1-10, how much do you agree with Eddie Hearn?
ADVERTISEMENT
Article continues below this ad
Watch this story – 5 Intriguing Dream Crossover Between UFC Fighters And Boxers That Will Make Fans Go Crazy