Eddie Hearn Praises Bob Arum in a Shocking Move- 'He's A Smart Man'
Published 12/17/2020, 9:00 AM EST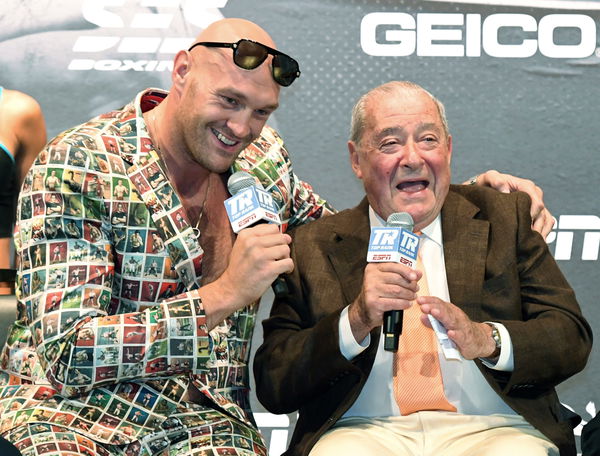 ---
---
Eddie Hearn has openly given Bob Arum his flowers for being one of the best promoters in boxing. The Top Rank boss and Hearn have a testy relationship, and this is what Hearn had to say.
ADVERTISEMENT
Article continues below this ad
"From a promotional point of view, I have to give a lot of credit to Bob Arum. Don King, ethically, might not be everyone's cup of tea. But when there was a Don King fight, you knew he was in town. To be a promoter, you have to be a showman.
"Bob Arum has consistently passed the test of time. Don King is still going. But Bob Arum has been on the top for a long, long time. I think Top Rank is a great company. Arum is a great promoter, but he's 89."
ADVERTISEMENT
Article continues below this ad
However, Hearn also did have some criticism for Arum. "I respect Bob Arum, but I don't think he knows much about the audience currently tuned in to boxing, to MMA, and certainly to the YouTube world. But he's a smart man, a boxing man. He runs a great business."
Eddie Hearn and Bob Arum
ADVERTISEMENT
Article continues below this ad
Hearn was being humble by not dropping his own name into that conversation. While there are practices of Hearn that can be criticized, his effectiveness is proven. The Matchroom CEO is in the position he is in because of his success as a promoter.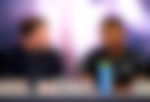 Hearn and Arum will have to do business with each other if they want to bring the Anthony Joshua and Tyson Fury super-fight to fruition. Hearn recently said that everything Arum does is a disgrace to the sport.
ADVERTISEMENT
Article continues below this ad
The compliments to Arum are quite impressive, considering the current state of their relationship. But credit goes where credit is due. Arum is an icon in the sport for his longevity and success. Hearn has appreciated it, even though he couldn't pass the opportunity to call Arum out of touch.