Eddie Hearn Reveals Why Dillian Whyte Requested For an Audience Against Alexander Povetkin
Published 03/19/2021, 9:00 AM EDT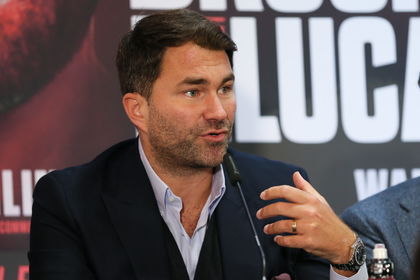 ---
---
Dillian Whyte is extremely keen to get his hands on Alexander Povetkin in the rematch. The pair will fight each other on March 27 to determine the interim WBC heavyweight champion. In their first contest, the Russian dropped Whyte onto the canvas to secure a vicious KO win in round 5.
ADVERTISEMENT
Article continues below this ad
However, the Brit wants to turn the tables in this rematch and stake his claim at a title shot.
Recently, his promoter, Eddie Hearn, got interviewed by his own promotion, Matchroom Boxing. Here, he shed some light on Whyte's mindset for the Povetkin rematch and why he's rooting for an in-stadium audience.
ADVERTISEMENT
Article continues below this ad
"Dillian wanted people there. Last time out, in the garden, difficult environment. This is an absolute must-win for Dillian Whyte, and he feels that with people there, it will just help him. That one or two percent to rise to the occasion and he's going in with and seek and destroy mentality for Alexander Povetkin."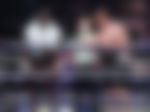 The last time Povetkin and Whyte touched gloves with each other was back in August 2020. Considering the pandemic, the fight got staged behind closed doors in Matchroom's Fight Camp in Essex. Despite that, the 'Body Snatcher' gave a stern test to Povetkin and dropped him twice in the fight.
Yet, he fell prey to one of the latter's left uppercuts in round 5 and lost only his second fight as a professional.
Moving on from that loss, Whyte is exhilarated to give his best shot in the second outing against the 'Russian Vityaz' and level the scores against him.
Read – Mike Tyson Next Fight: Date and Venue Revealed
Can Dillian Whyte crucify Alexander Povetkin this time?
Dillian Whyte, one of the most renowned heavyweight names in the world, showcases a track record of 27-2. Fighting for the heavyweight world title has been a long-time dream for him. However, he has always been so close but yet so far from the title shot.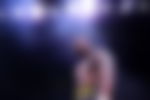 The 'Body Snatcher' has earned a massive opportunity this time around, even after succumbing to a loss in his last fight with Povetkin. As per Hearn's statement above, it's clear that Dillian Whyte will unleash his altogether unique version in this rematch. He'll unquestionably walk in with a mentality to kill or be killed.
ADVERTISEMENT
Article continues below this ad
Yet, underestimating his fellow opponent might just take this battle out of his hands. But, after the events that went down in Eddie Hearn's garden, Whyte won't make the same mistake twice.
Who will you be rooting for in this big men's clash?
ADVERTISEMENT
Article continues below this ad