Eddie Hearn Says Anthony Joshua Will Knock Out the 'Miserable' Tyson Fury
Published 03/14/2021, 1:00 PM EDT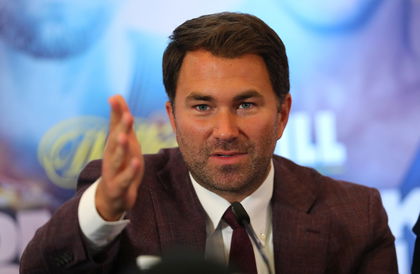 ---
---
 Matchroom Boxing's Eddie Hearn has revealed why he thinks Anthony Joshua will knock out Tyson Fury. The English promoter spoke about Fury's behavior in the lead-up to the fight and said he is confident 'AJ' can knockout Fury out.
ADVERTISEMENT
Article continues below this ad
The Tyson Fury vs Anthony Joshua fight will be one of boxing's biggest fights in recent history. And despite the hype surrounding the event, 'The Gypsy King' has shown his frustration and even claimed he stopped training for the fight.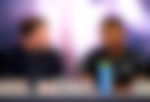 However, Joshua's promoter, Hearn, has commented on Fury's behavior. The Englishman spoke to Fino Boxing on YouTube and gave his honest take. 
ADVERTISEMENT
Article continues below this ad
"I think that Joshua has the winning in this fight. I don't like the energy from Fury at the moment. You know, he's a bit, sort of, miserable, and feels he should have boxed in December, and you know," said Hearn.
With this comment, Hearn referenced Fury's lackluster approach to the fight and his pessimistic behavior. Fury has claimed that he is unsure about whether the fight will even happen this year.
However, Hearn is having none of it. He then said Fury should pump himself up. The promoter then added that he is extremely confident in Joshua since the Londoner has been working non-stop since his last fight. Therefore, he believes Fury will knock him out.
READ: Why is Tyson Fury Called 'The Gypsy King'?

Why is Eddie Hearn calling Tyson Fury miserable?
The promoter went in on the WBC champion's approach towards the fight. Clearly, he is unhappy with his compatriot's pessimism about the fight. So why is Eddie Hearn flaming Tyson Fury?
Fury has made no secret of his pessimism about the event. 'The Gypsy King' has revealed that the fight is not as close as reports suggest. Moreover, he also claimed he has stopped training and will only resume when he has a date and location.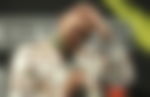 However, this could just be mind games from the eccentric champion. Hearn has a point that Fury may be burned out from training for months without a fight. As a result, he is apprehensive about a fight until he has the confirmation.
ADVERTISEMENT
Article continues below this ad
For Hearn, Fury's behavior is a problem because the promoter needs Joshua and Fury to sell the fight as much as possible. And we have seen with his previous fights that 'The Gypsy King' can single-handedly sell an event. Thus, Hearn is surprised by Fury's approach.
What do you think of these comments from Eddie Hearn? Do you think Anthony Joshua can knock out Fury because of his mindset?
ADVERTISEMENT
Article continues below this ad