Eddie Hearn Won't Allow Anthony Joshua vs Kubrat Pulev to Happen Behind Closed Doors
Published 03/11/2020, 3:02 PM EDT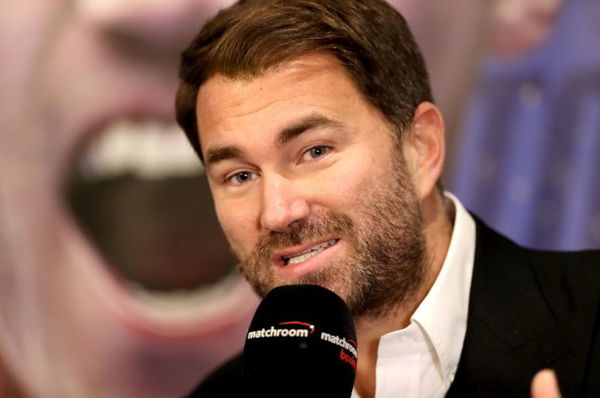 Eddie Hearn believes that Anthony Joshua's title defense against Kubrat Pulev may be under threat due to the Coronavirus.
After recapturing his titles last December, Anthony Joshua will return to the ring to fight mandatory challenger Kubrat Pulev. Joshua will face Pulev on June 20 at the Tottenham Hotspur Stadium. However, with the Coronavirus spreading around the world, it seems like the match may be in jeopardy.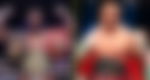 ADVERTISEMENT
Article continues below this ad
The Coronavirus (COVID-19) is spreading like wildfire. It affects more people every day. The virus is a pandemic and has spread across most countries, including Europe, Asia, and the United States. Not only has it affected the economy but also many other aspects of life, which includes sporting events.
Promoter Eddie Hearn spoke out on the issue, worrying that the Coronavirus might affect the bout.
Eddie Hearn does weigh in his opinion
Hearn wants the virus contained and his business to proceed as normal.
"For me, boxing is unique in many ways, particularly in terms of the role that the fans play in making a fighter peak in a very important moment in their career." 
ADVERTISEMENT
Article continues below this ad
"I cannot see how we can stage a fight behind closed doors with no crowd. Can you imagine Anthony Joshua walking to fight Kubrat Pulev in front of you and me and Adam Smith? It's just not going to happen." Eddie Hearn told Sky Sports.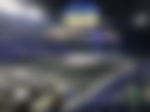 Hearn believes that fans are an integral part of the sport. They help bring in the revenue as well as the excitement. The cheers and boos of the fans heavily contribute to the appeal of MMA. The promoter further states that there is no point in having insane knockouts game after game, if there is no fans to watch and cheer for their favorite fighter. Hearn asserts that fans make MMA dramatic, so there will be no point in going through with the match without it witnesses.
ADVERTISEMENT
Article continues below this ad
"For me, it's very difficult to do behind closed doors"
The promoter has said that he will continue with his business as per usual, since many athletes depend on the sport for their livelihood. As of now, Hearn has no plans of shutting shop.