Edgar Berlanga's Diet: Pizzas, Sandwiches and More
Published 01/01/2021, 1:21 PM EST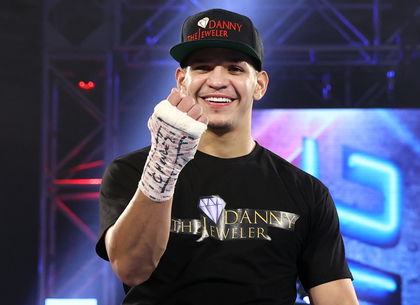 ---
---
Edgar Berlanga, the 23-year-old, super middleweight sensation, might be a legitimate threat to the division as none of his opponents has ever gone beyond the first round against him.
ADVERTISEMENT
Article continues below this ad
Berlanga is an absolute knockout artist who has won all 16 of his professional fights via first rounds KOs and he is being compared with Mike Tyson by many. There's no denying he deserves all the attention.
In the critical year of 2020, the American landed 3 wins and appears ready to enter the super middleweight title ride, which is currently under the reign of WBA, WBC, Ring, world champion Canelo Alvarez.
ADVERTISEMENT
Article continues below this ad
While Berlanga's boxing abilities continue to allure the fans, his diet plan might also raise several eyebrows. Nicknamed 'The Chosen One', Berlanga has a unique ability to retain his shape.
He claims himself to be a foodie with a diet full of pizzas and chicken wings. That includes munching on spaghetti with ground chicken 5 hours before the fight. According to Berlanga, he feels strong with the diet.
'The Chosen One' connected with GQ to reveal everything about his diet, sending several fans into a frenzy.
Edgar Berlanga-The KO diet for the KO artist
Berlanga is a self-proclaimed foodie as he indulges in his culinary interests once his fights are over. Well, he has finished all of his fights pretty quickly with an average career fight time of 98.8 seconds. So, it's safe to say he doesn't have to stay away from his favorite dishes for too long.
Speaking on his post-fight diet, Berlanga said, "Right after the fight, I'm eating everything! Chicken wings, burgers, milkshakes. As long as it's fattening and I know it's not good for you to eat, I'll eat it."
Well, he also has a special pre-fight meal. Starting from Breakfast to all, Berlanga has it all planned.
He continued, "Breakfast is usually homemade chocolate chip whole wheat pancakes. I love pasta, so 5 hours before the fight, it's spaghetti with some ground meat."
He added, "I love that because I feel like it gives me back the energy. About two hours before the fight, I'll have a light snack, like some mixed fruit–something not too filling but enough to fuel me for the fight."
Pizza, sandwich and More
Other than his fight days and fight camps, Berlanga doesn't comprise on his love for food. He doesn't only go out to eat but has his own set of favorite places.
Berlanga said, "I like to eat pizza. I love pizza, man. That's my favorite. I love chicken wings and the sandwiches from the bodega. I have a specific store that I go to in Brooklyn.
"They've known me since I was seven years old and they make the best sandwiches in Brooklyn. I go there probably two times a week to get a sandwich.
"My favorite is the honey-glazed turkey with American cheese, lettuce, tomatoes, and avocado with the bread toasted." Apart from turkey, the American also likes Tres Leches. The soft milk cake-like Spanish dish is Berlanga's favorite sack.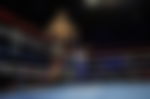 Fight Camps
ADVERTISEMENT
Article continues below this ad
Nevertheless, fight camps are always strict and Berlanga maintains a proper diet. This is how his fight camp diet looks like
 First meal: Egg whites, onions, peppers, avocado, coffee
Second meal: Quina with 6 ounces of beef, or chicken and sweet potatoes.
ADVERTISEMENT
Article continues below this ad
Following such a diet and heavy workout, Edgar Berlanga has become a looming prodigy now. He is under the banner of Bob Arum's Top Rank and with a such an alarming resume, he seems to be on the path to success.