Emmanuel Navarrete vs. Christopher Diaz: Fight Analysis and Prediction
Published 04/20/2021, 7:00 AM EDT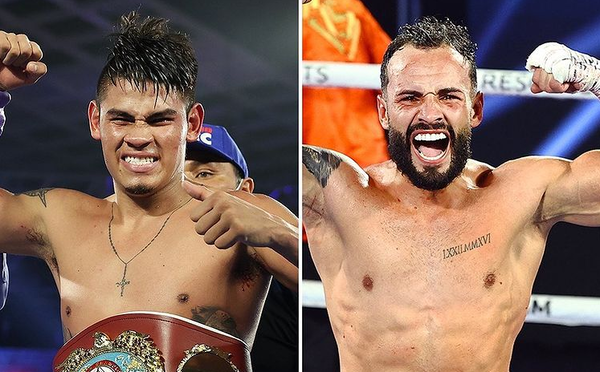 WBO featherweight champion, Emanuel Navarette, will defend his title against Christopher Diaz in a 12-round main event clash on April 24 at the Silver Spurs Arena in Florida. Already a two-division champion, 26-year-old Navarette has been on a tear since debuting as a professional boxer.
In an active career of 9 years, he boasts a record of 32-1 with several championships under his name. However, the upcoming fight might demand him to push his limits. Puerto Rican pugilist Christopher Diaz has been on a similarly recognized run in the division and can put his hands on a title by defeating Navarette.
ADVERTISEMENT
Article continues below this ad
26-2 as a professional, Diaz has won multiple belts in his boxing career. But he is yet to claim a world title. Thus, a win against Emanuel Navarette can be his gateway to the particular accolade. While both men appear steady to go after each other, here's how their nearing clash can look like.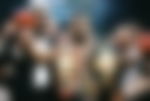 Emanuel Navarette vs Christopher Diaz–The Battle of elites
Emanuel Navarette boasts a superior resume over Christopher Diaz, and the Mexican will also enjoy some serious advantage in height and reach. 5'7" tall, orthodox boxer Navarette has a reach of 72". Meanwhile, Diaz is 5'6" tall, with a reach of 64". So, the latter will have to close the distance to land the power shots.
Nevertheless, the WBO champion will probably shoot from range. Capitalizing on his reach advantage, Navarette can seemingly dictate the pace of the fight.
ADVERTISEMENT
Article continues below this ad
Moreover, both the super featherweight pugilists are heavy-handed and can land a flush shot at any stage. But if the fight goes to the distance, it will demand a lot more from them. If we look at their recent stats, none of the boxers have attained a knockout win for over a year.
While they might try to regain the KO streak back in their resume, a 12-round clash can urge them to pour it all till the final bell. Both men will have their fair chances of winning and can potentially land one of the best fights in recent memory. Hence, fight fans cannot afford to miss the matchup.
ADVERTISEMENT
Article continues below this ad
Prediction:- Emanuel Navarette beats Christopher Diaz via Knockout (round seven)