Evander Holyfield Claims Mike Tyson Has Been Offered a Massive $200 Million Fight
Published 01/11/2021, 2:15 AM EST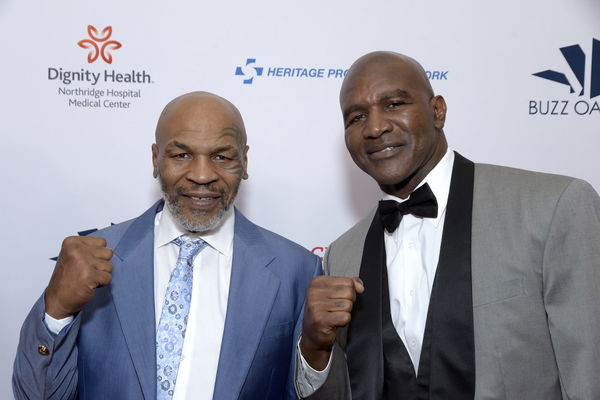 ---
---
Legendary boxer Evander Holyfield has provided an update on his re-ignited rivalry with Mike Tyson. The 58-year-old legend has commented on a potential trilogy fight between the two. This fight could come 24-years after their infamous rematch.
ADVERTISEMENT
Article continues below this ad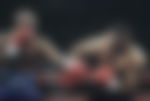 In the highly anticipated rematch, Tyson was disqualified for infamously biting Holyfield's ear. It still stands as one of boxing's biggest controversies in the ring. The two never faced each other after that, but per Holyfield that could be set to change. 
ADVERTISEMENT
Article continues below this ad
Speaking to SunSport, Holyfield confirmed that his team is in talks with Tyson. He said, "What I can tell you is that my team is talking to Mike's management, so I'm waiting for a decision. They are communicating right now."
He added, "The thing is I'm still training for this, I know it will be some day this deal will happen and I'm ready for him. I'm doing OK…I believe if I fought Mike, the fight will generate $200million."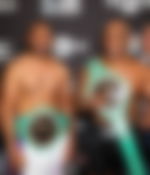 Given the success of Tyson's return to the ring against Roy Jones Jr in November, Holyfield may have a point. If fight fans want to see any two former boxers get in the ring, the majority will call for a Tyson-Holyfield rematch. Therefore, it could surpass the $200 million mark. 
READ: "No More Excuses"- Evander Holyfield Demands Mike Tyson In Exhibition Bout

Evander Holyfield claims Mike Tyson already has his message.
Clearly, Holyfield wants to make this fight and is working towards it. The legendary boxer also said that 'Iron Mike' is aware of this offer. "I think Mike has my message already. If he is going to do it he is, if not then he's not. It's a decision he has to make now and we both have to be in an agreement."
So despite the desire to make the fight, Holyfield has remained cautious of the possibility of it falling through.
ADVERTISEMENT
Article continues below this ad
However, given the magnitude of this fight and the history, it seems very likely. Furthermore, 'Iron Mike' has said he wants to continue to fight. Moreover, Holyfield has shown, he is in great shape. Therefore, these things, along with the commercial benefits, could see the fighters enter the ring for a trilogy.
If a fight were to happen between the two legends, who do you think would come out on top?
ADVERTISEMENT
Article continues below this ad