Evander Holyfield Details How the Amateur Boxing Programme Changed Over the Years
Published 02/09/2021, 4:32 AM EST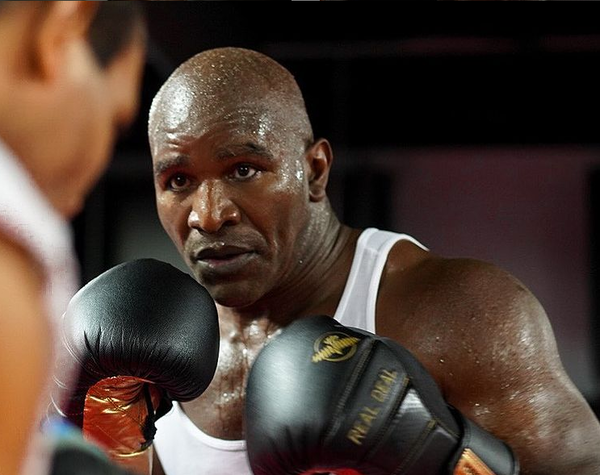 Heavyweight great and former champion Evander Holyfield has competed in the old-era of boxing, which is often billed as the golden stage. He has beaten some of the greatest elites to reach where he is at today.
ADVERTISEMENT
Article continues below this ad
That said, 'The Real Deal' has found some significant changes in the modern era of boxing and revealed the roots of those changes. Holyfield believes that the modern-era punchers have their eyes for power but not over fitness and the changes that need to be made in their everyday regime.
Speaking with Brian Custer, Evander Holyfield pinpointed at those elements and contrasted himself with the boxers of this era.
ADVERTISEMENT
Article continues below this ad
He said, "The difference is the amateur program, you know. With amps you look like, I started boxing at the age of eight years old. So, I learned how to box, you know. And I weighed 65 pounds, so I fought every weight division, so I learned the skill of boxing and so when people start boxing when they get 17 or 18, it's all about they know how I can knock this boy out."
Holyfield ridiculed the modern-day fighters and added, "They just go for power but they don't have the fitness, they don't have the skill. A lot of times they don't know how to make the adjustments that's necessary to overcome mistakes they may make."
Meanwhile, 'The Real Deal' dons a perfect fighting physique at the age of 58 and is eyeing a return to the ring soon. However, he hasn't found an appropriate opponent and is delaying his comeback till he bags a relevant name.
Evander Holyfield- Will the former champion return?
Following Mike Tyson's come back against Roy Jones Jr, Holyfield teased his own return. He posted several clips of his training and boxing drills to tout a trilogy clash with Mike Tyson. Holyfield wanted to clash with his former foe in an exhibition and is waiting for a response.
ADVERTISEMENT
Article continues below this ad
Meanwhile, Mike Tyson is busy with his podcast and other business ventures. However, if he decided to lace up the gloves, it would better be Holyfield standing opposite him.
ADVERTISEMENT
Article continues below this ad
Do you want to see Mike Tyson vs Evander Holyfield 3?