Evander Holyfield vs Vitor Belfort: Age, Height, Weight, Reach, Networth, Record, and More
Published 09/05/2021, 8:28 AM EDT
---
---
Vitor Belfort will welcome Evander Holyfield to the boxing ring on September 11 in a Triller main event at the Hardrock Seminole Hotel and Café in Hollywood, USA. Coming in as a sudden replacement, Holyfield will relinquish a hiatus of 10 years to lock horns against the former UFC elite. That said, 'The Real Deal' is a substitute for Oscar De La Hoya and can offer more threat to Belfort's boxing dreams.
ADVERTISEMENT
Article continues below this ad
De La Hoya was comparably smaller than Belfort, but Holyfield will take away any size disparity. Hence, the upcoming event can produce an intriguing collision. Meanwhile, UFC star Belfort can see a tough time against one of the greatest boxers ever. Despite his impeccable success in the octagon, the boxing ring will clearly flaunt several unknown features.
ADVERTISEMENT
Article continues below this ad
As Holyfield is still in shape, it can still be demanding to outwork the two-division boxing great. However, Belfort seemed to have a successful camp for De La Hoya and all of it can benefit him on the fight night. Meanwhile, several other factors can influence the fight. Here's a look at the stats that define both men.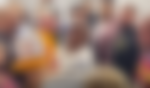 Vitor Belfort vs Evander Holyfield: Age, Height, Weight Reach
Belfort (44) is 14 years younger than Holyfield (58). So, it's clearly a fight between two legends who have passed their prime. But Belfort has had his last professional fight in 2018 and appears to have contracted lesser rust than his nearing opposition. Despite that, he will fall short under some physical attributes.
Holyfield will have a minor height advantage over Belfort. Besides, Holyfield also has a 78" reach in response to Belfort's 74". As for weight, Holyfield competed in the cruiserweight and heavyweight divisions back in the day. However, Belfort was a middleweight (185 lbs) in the UFC. Thus, Holyfield will clearly relish major advantages under the parameters of physical stats.
Records of 'The Phenom' and 'The Real Deal'
Belfort fought MMA for over two decades, but unfortunately, he failed in some of the biggest fights in his career. Holding a record of 26 wins, 14 losses, and 1 NC, Belfort claimed 14 KO wins and 3 submission wins. So, he can clearly stop his opponents. However, there are too many blueprints available to craft a plan to counter him.
Meanwhile, Evander Holyfield is a former world heavyweight and cruiserweight champion, boasting 44 wins, 10 losses and 2 draws in his pro boxing career. Having set 29 KO wins under his name, Holyfield has beaten odds in his biggest fights, notably vanquishing Mike Tyson twice. So, he and Belfort seem to stand toe-to-toe under the benchmark of records.
Vitor Belfort vs Evander Holyfield: Who is Richer?
According to reports, Holyfield's Net Worth is $1 million, which isn't very handsome compared to the other boxers. The American pugilist has earned most of it from his boxing career and has also turned his head towards entrepreneurship now. On that note, the upcoming return can add some valuable amount to his net worth.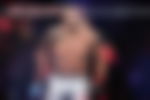 The same source claims Belfort's net worth to be near $5.5 million. The UFC veteran clearly made huge chunks from his fighting career. Meanwhile, his lucrative sponsorships and merch business have also brought in hefty numbers. Thus, he has beaten Evander Holyfield on this stage, boasting more than double of what the boxer owns.
ADVERTISEMENT
Article continues below this ad
Social Media war
The social media numbers may not reflect the exact popularity of both men. Holyfield and Belfort are two of the biggest names of the combat world and are well known to traditional fans. But social media numbers clearly determine the one to have more popularity amongst the mass audience.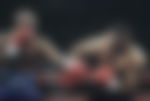 In that sense, Belfort has once again overpowered Evander Holyfield. The former UFC fighter has an Instagram following of 1.2 million and a Twitter following of 1.4 million. These digits are way ahead of Holyfield's social media stats. 'The Real Deal' has 512K followers on Instagram, with 301.6K on Twitter.
ADVERTISEMENT
Article continues below this ad
Watch This Story: Top 5 Best Selling PPV Fights of Floyd Mayweather's Boxing Career