Evander Holyfield's Net Worth in 2021: Is He Still Rich?
Published 09/09/2021, 1:31 PM EDT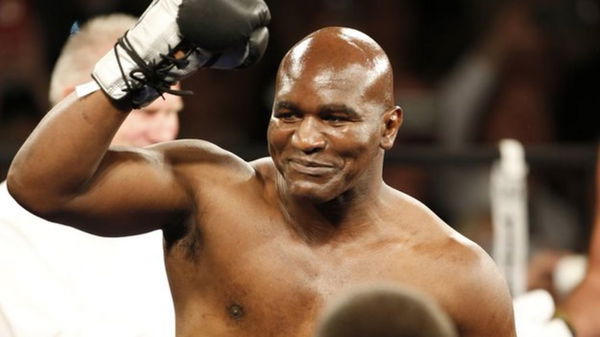 ---
---
Evander Holyfield will go down in history as the boxer that dethroned Mike Tyson. In a career spanning around 26 years, the former Cruiserweight and three-time heavyweight champion of the world amassed a lot of wealth through fight purses alone.
ADVERTISEMENT
Article continues below this ad
Evander Holyfield in his prime was a massive draw in boxing. This meant that his per-fight revenue and marketability were extremely high. However, in a sport as lucrative as boxing, many fighters lose their career earnings in the blink of an eye.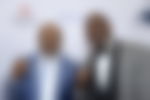 What is the net worth of Evander Holyfield? 
ADVERTISEMENT
Article continues below this ad
During his peak, Evander 'The Real Deal' Holyfield was earning hundreds of millions of dollars. According to Celebrity Net Worth Holyfield earned a whopping $230 million from fight purses alone.
At his peak, Evander Holyfield had a reported net worth of $200 million. His total earnings were around half a million dollars, including brand deals. However, he lost all his money almost as quickly as he earned it. Three divorce settlements quickly slashed his net worth in half, along with child support payments to eleven children by six different women.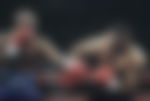 Holyfield also committed to paying for the private education of all three of his children. The biggest monetary problem for Holyfield turned out to be the massive mansion that he bought for $10 million. In 2008, the global housing market crashed, and he defaulted on his mortgage at the wrong time.
He ended up selling his mansion for less than half the amount he bought it for. With lawsuits and penalties to the IRS, Holyfield's net worth drastically dropped until it stabilized at around $500,000.
Today, Evander Holyfield's reported net worth is $1 million, a fraction of what it was at his peak. His fight against Vitor Belfort and the brand deals he will secure from it will help boost his net worth.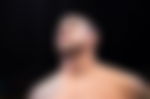 How much does Evander Holyfield make per fight?
In his prime, Evander Holyfield made millions of dollars each fight, with his highest-earning purses coming from the 'Iron' Mike Tyson fights. They did not release the earnings of these boxers to the public. However, after their famous second fight, Evander Holyfield earned more than $30 million in compensation.
Who is Evander Holyfield's next fight? 
ADVERTISEMENT
Article continues below this ad
Evander Holyfield will face Vitor Belfort on 11 September at the Seminole Hard Rock Casino in Hollywood, Florida. Holyfield took the fight on short notice, as 'The Golden Boy' Oscar De La Hoya tested positive for COVID-19 and had to pull out of the fight.
ADVERTISEMENT
Article continues below this ad
58-year-old Evander Holyfield will take on Vitor 'The Phenom' Belfort. Belfort is 14 years younger than Holyfield and looks to be in much better shape than the former champ. Fans are concerned for Evander Holyfield, who seemed to struggle on the ads during the open workouts for the media.
Holyfield will step into the ring after more than a decade of inactivity. Even though 'The Real Deal' has been training for a comeback fight for quite some time, fighting Vitor Belfort will not be a simple task, even for prime Holyfield.