"Everybody Else Was F***ing Scared"- Deontay Wilder Once Put Mike Tyson on Blast for His Lacklustre Resume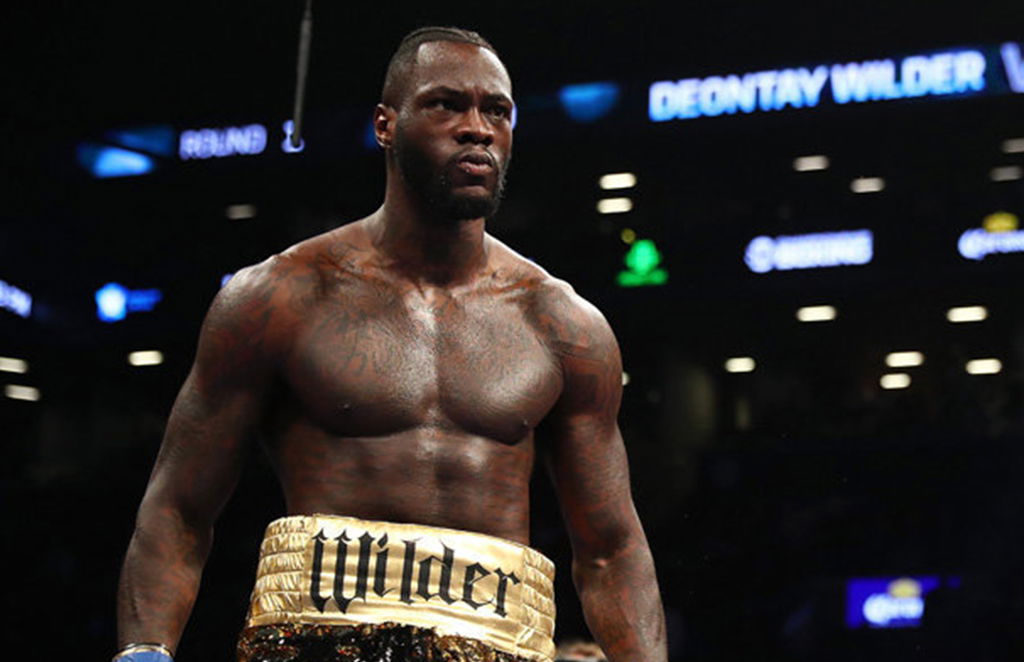 Back in 2017, when Deontay Wilder was the unbeaten WBC champion, he did not believe in mincing his words. Having been compared to Mike Tyson throughout his professional career, he had a lot to say about the legend.
In an Instagram Live session, The Bronze Bomber could be seen ranting about the fighter. In addition, he was complaining about people forcing him under the shadow of the Baddest Man on the Planet.
Wilder's critics often chastised him for picking up title defenses against comparatively weaker fighters. They claimed that Wilder would not be able to hold his own against the boxers from the era that preceded his own.
He accused fans and critics of jumping on the bandwagon without creating an opinion of their own. He flamed them for hyping the fighters of an era without knowing their history.
"Half of y'all motherf*****s don't know your history when it comes to this sport of boxing. You do not know your facts, you don't know s***.  All you know is what you hear. We all like Tyson, of course. We love them all, I love them all, they did a great job. Everybody was scared of Mike Tyson, let's face it, because of his aggression, the way he would say it, the things he would do," said Deontay Wilder in an Instagram Live session.
Deontay Wilder accused Mike Tyson of ducking dangerous fights
Iron Mike is regarded as one of the greatest boxers ever to step into the ring. However, Wilder strongly feels otherwise.
He vehemently criticized Tyson for sporting a threatening attitude that helped build an aura of fear around him. Wilder felt that it is no surprise that people are terrified of someone who is reckless.
In the video, Wilder demanded to know, Tyson fought which fighter of note. He claimed that Mike Tyson had never fought a boxer who was inducted into the Hall of Fame.
In addition, he brushed the likes of Larry Holmes and Michael Spinks. He felt that the former's best days were behind him. On the other hand, he rebuffed the latter as he moved up from light-heavyweight to heavyweight before taking on Iron Mike.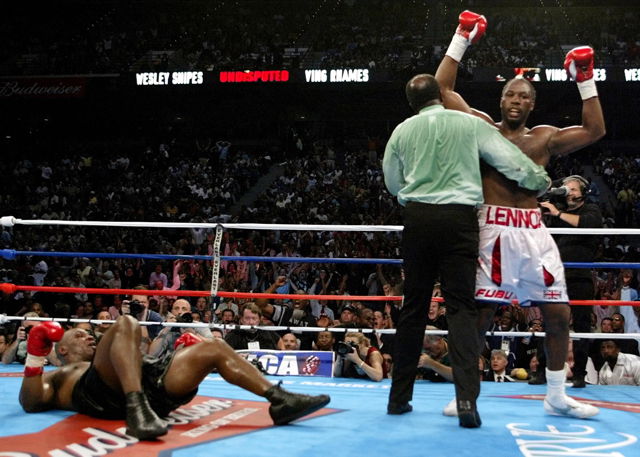 "Only two, Holyfield beat him twice and Lennox beat him. Only two, so what the f*** y'all talking about? You go back and do your f***ing history. Everybody else was f***ing scared, no Hall of Famers. Only two, only two. So get the f*** out of here. When you come to me, do your facts and research," said Wilder after someone commented on the post mentioning the names of Evander Holyfield and Lennox Lewis.
Do you think Wilder could have taken on Mike Tyson?