'Everybody Makes Money'- Mike Tyson Disagrees With Floyd Mayweather On Belts in Boxing
Published 11/30/2020, 3:05 AM EST

Follow Us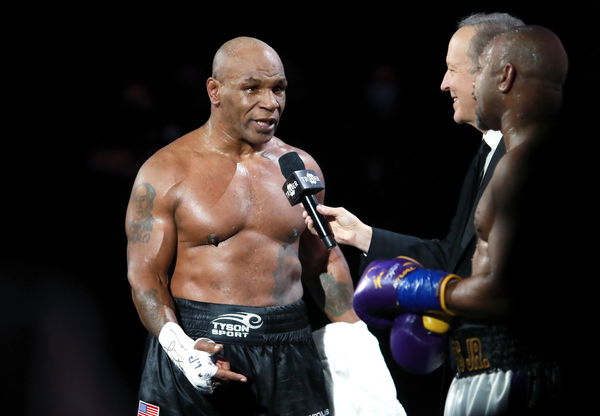 Mike Tyson had a triumphant return against Roy Jones Jr. in their exhibition fight. While he didn't get the win (draw), it was a great way for him to announce a comeback to the world of boxing.
Tyson is doing that in more ways than one. He comments on the sport and its current state quite often. After his draw against RJJ, Tyson spoke to the media and addressed Floyd Mayweather saying boxing needs to reduce its belts.
ADVERTISEMENT
Article continues below this ad
He said, "Boxing never has too many belts because every time it's a championship fight, it's more money for the fighter. There's never enough belts you know? To say there's one champion and there's 10 guys, how long will it take for the champion to fight the 10 guys? Plus they gotta go through each other… It's good to have three champions because then everybody can get paid… Everybody makes money. That's what this business is about. Money."
It is hard to argue against Tyson's logic. What gets everyone paid is what will be optimum in modern boxing. Even if you hold it against promotions like the UFC, they have one belt per weight class. But, even they add 'interim' championships to sell cards more than they would have otherwise.
ADVERTISEMENT
Article continues below this ad
Is Mike Tyson right about having more belts in boxing?
In terms of the commercial aspect, he definitely is. Tyson even said that YouTubers who are boxing deserve a belt for the visibility they bring to the sport. However, a purist will always see an issue with so many world titles.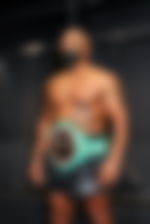 The value of each belt is technically lesser if there are so many champions. However, it becomes kind of obvious who the best champion out of them is. If that isn't obvious, you can sell two champions coming together to unify their belts. Belts are a genuine commercial goldmine that will only increase boxing's visibility.
ADVERTISEMENT
Article continues below this ad
Whether or not we see more belts in the real future is unknown. However, new belts will generate a debate every time there are any hints towards them.