"Everybody Was Crying" – Mike Tyson Recalls the Day When Larry Holmes Schooled Muhammad Ali
Published 12/05/2020, 10:24 AM EST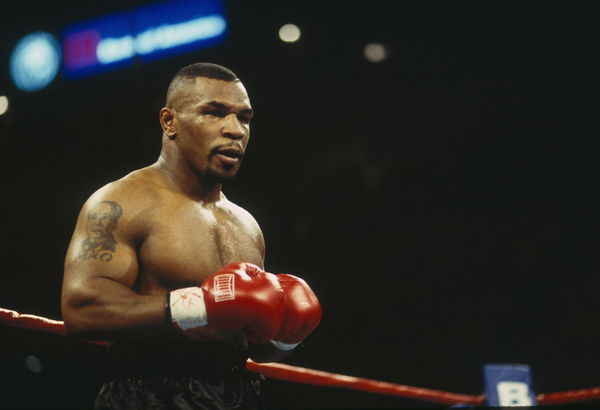 ---
---
Mike Tyson, the former heavyweight world champion, is the only man to knockout Larry Holmes, which he claims to be the revenge for Holmes' win over the great Muhammad Ali in 1980.
ADVERTISEMENT
Article continues below this ad
Tyson has always acknowledged Ali as his hero and calls it "hurtful" to see him lose against Larry Holmes. It was a huge upset, as Holmes dominated Ali for all the 10 rounds before Ali's corner stopped the fight.
While it brought a lot of attention on Holmes, one fighter was getting ready to beat him down in the future. It was none other than 'Iron' Mike.
ADVERTISEMENT
Article continues below this ad
Holmes boasts of a pro-record of 69 wins with 6 losses and is one of the greatest boxers of all time. However, it seemingly became personal when he locked horns with Mike Tyson in 1988.
While Holmes might have taken it as just another fight, Tyson had a different game plan. He was planning to avenge Ali's loss and did it spectacularly by knocking out Holmes in round four.
Tyson has newly reflected on the fight, citing how it became more special for him. In an interaction with DJVlad, the heavyweight historian blessed the fans with a unique tale.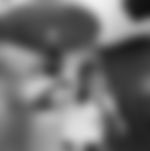 "Listen, I was 14 in 1980, and I went in October second and I saw this on movie screen. Ali fight Holmes and Ali was getting the crap beat out for 10 rounds and when they were stopped, everybody was crying. Me because we all got the movie theater, we went in the car in a 30-mile drive and we didn't say one word. We were all hurt."
Mike Tyson- From a fan to an icon
14-year-old Tyson was just a fan, and he already had the responsibility to avenge his hero. Tyson added, "Then they said, you gotta avenge Ali right? I said 'yes'. I was only 14, they put it on me."
ADVERTISEMENT
Article continues below this ad
To a lot of fans, it might be just another fight and a mere outcome, but Tyson truly believes to have fought for Ali that night. When asked whether he sees it as a grudge match or not, he had a clear response.
'Iron' Mike said, "Well I believe it was, it was for me. I don't know how Ali felt about it, but I felt like I have avenged him."
ADVERTISEMENT
Article continues below this ad
Aged 54, Tyson had already returned to the sport in an exhibition fight against Roy Jones Jr. He calls it a beginning as 'Iron' envisions several such contests in the future. No wonder he is an icon himself.