'Everyone Hated Me'- Ben Askren Shares His First Experience of Trash-Talking
Published 02/07/2021, 8:55 AM EST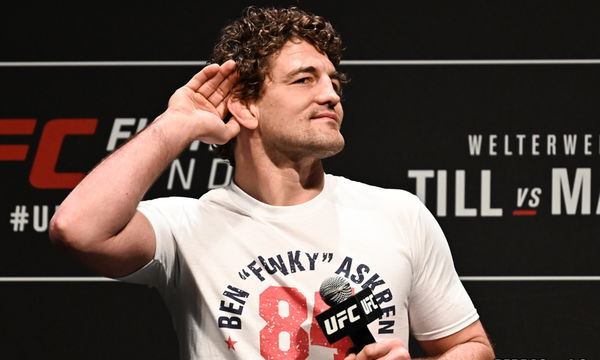 ---
---
Retired MMA fighter, Ben Askren, has shared his first experience of trash-talking with an opponent. The former MMA world champion explained how his trash-talking approach came up. 'Funky' also shared what he learned from it.
ADVERTISEMENT
Article continues below this ad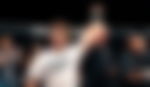 Over the years, Askren has developed a reputation for getting into verbal battles. Moreover, ahead of his boxing fight against Jake Paul, 'Funky' is back to his old tricks of trying to get into the head of Paul. So where did it all start?
ADVERTISEMENT
Article continues below this ad
Speaking on the 'Beauty and the Beast' podcast, Askren explained how before a wrestling match, everyone was having a go at him. Thus, he then retorted by saying he would 'kill' his opponent at the state meet the coming week.
He recalled how this comment blew up in the local papers. "I was 15, I was talking trash. And it got into the main newspapers in Wisconsin and it became a big story, and then I just became like, everyone hated me. And most of them were adults."
However, he seems to have embraced that role ever since and there has been no turning back. Combat sports fans will have no shortage of Askren's trash-talking as his fight against 'The Problem Child' draws closer.
READ: How Much Did Jake Paul Make From His Boxing Career?

Ben Askren revealed what that incident taught him
The former champion explained how that experience at 15-years-old helped him in his career. He admitted that it opened his eyes to the mentality of the people and how petty they can be with a few comments from an athlete.
He then revealed how this realization helped him. "It gave me a great perspective on how those group dynamics work and how people, especially when it's anonymous, they like being extra petty," said Askren.
ADVERTISEMENT
Article continues below this ad
Now, as he prepares for a boxing fight on April 17 against fellow trash-talker, Jake Paul, it's almost expected that 'Funky' will engage in verbal battles. Moreover, the YouTuber will not hold back, thereby giving him the opportunity to show this side of himself.
Despite the trash-talk, Askren has almost always backed it up, except for a few occasions like the fight against Jorge Masvidal. Therefore, it could be the case against Jake Paul too.
What do you make of this story from Ben Askren?
ADVERTISEMENT
Article continues below this ad