Everything You Need to Know About Canelo Alvarez's Trainer – Eddy Reynoso
Published 02/20/2021, 4:30 PM EST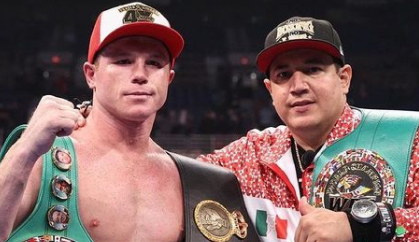 ---
---
Over the years, Eddy Reynoso has turned into a cosmic name in boxing. With his unparalleled knowledge and teaching abilities, Reynoso has separated himself from many top-tier trainers in boxing at present. The Mexican is a renowned trainer of the pound-for-pound king, Canelo Alvarez.
ADVERTISEMENT
Article continues below this ad
But, his trainee list isn't just limited to Alvarez. He also has the internet sensation, Ryan Garcia, and former heavyweight champ, Andy Ruiz Jr. under his wing.
With such big names, Reynoso has the most star-studded boxing gym in the entire world.
ADVERTISEMENT
Article continues below this ad
Born in Mexico, Eddy Reynoso grew up watching his father, Chepo Reynoso, who was a boxing trainer. From an early age, Reynoso got attracted to the sport and began following in his father's footsteps. But, the thought of turning into a professional pugilist never really crossed his mind. However, he was highly inquisitive about building champions inside his gym.
His first steps into the boxing world came after the success of Oscar Larios, a retired Mexican bantamweight boxer. Reynoso traveled the world with Larios and guided him alongside his father, Chepo Reynoso.
In 2005, the biggest turning point in Reynoso's life arrived with a young Canelo Alvarez coming up in his gym. In the initial training days itself, the father-son-duo identified the talent in the then 15-year-old professional. Ever since then, they carved his career, and today the world knows who Canelo Alvarez is.
Even today, almost 16 years later, he has a solid partnership going on with the 30-year-old. Reynoso and Canelo have both put in the work of their lives to reach where they have today.
Watching Canelo's success, many young guns joined Reynoso and his team 'House of Champions'. The entire team is going super-strong, with the Eddy Reynoso being the guiding light for them.
Read – Eddie Hearn Feels Deontay Wilder Shouldn't Delay His Return Anymore
Eddy Reynoso – the highly celebrated trainer in the world of boxing
Many feel that Eddy Reynoso got everything thanks to his father. While that may be true, the 44-year-old has had to persevere to make a name for himself. Reynoso has put in some real hard work to get worldwide recognition.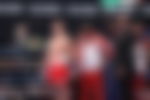 He is unquestionably the smartest trainer at present. Reynoso equips all his boxers with resilient game-plans and gets the best out of them. That said, Reynoso has bagged the Trainer of the Year award for two consecutive years.
ADVERTISEMENT
Article continues below this ad
Even at his current age, Reynoso shows no signs of slowing down and remains as hungry as he was in his younger days. Moreover, Reynoso wishes to create more such champions like Alvarez in the subsequent years.
Every upcoming boxer in the world wishes to have a coach as exuberant as Reynoso.
ADVERTISEMENT
Article continues below this ad