Everything You Need to Know About Canelo Alvarez's Vegan Diet
Published 05/02/2022, 1:00 PM EDT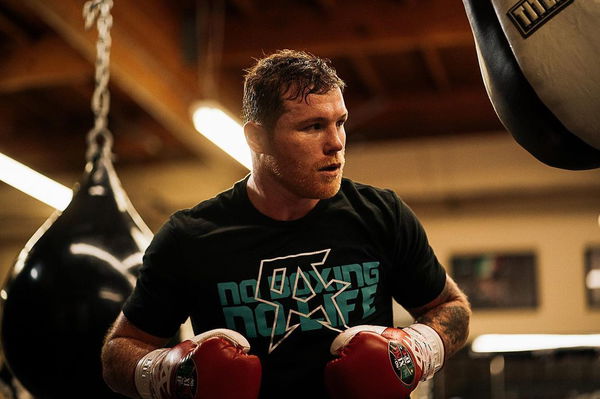 One of the most important factors that play an important role in a fighter's life and career is their diet. Nutrition helps them achieve their desired physique and maintain their general physical health. Pertaining to this, the four-division champion Canelo Alvarez has made a significant change in his dietary habits.
ADVERTISEMENT
Article continues below this ad
The Mexican has shifted to a strict vegan diet during his preparation for his fight for the WBA light heavyweight title against Dmitry Bivol.
ADVERTISEMENT
Article continues below this ad
Is Canelo Alvarez on Vegan diet now?
In a recent interview with ESPN, Canelo stated that he has made some changes in his usual diet. The Mexican revealed that he had shifted to a cruelty-free vegan diet. Consequently, he had excluded any form of meat from his diet.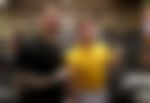 Canelo told ESPN that this shift wasn't too difficult for him as he is can adapt to things very easily. He stated, "I'm not very complicated when it comes to food, I adapt a lot, I adapt quickly." However, Canelo hasn't completely removed meat from his diet. He mentioned that if there is chicken or any other meat, he will eat it, but the Mexican fighter tries to stick to eating vegan food only.
Did Canelo Alvarez go vegan because of the upcoming fight with Dmitry Bivol?
The No. 1 pound for pound fighter is set to move up to the light heavyweight division for his fight against the WBA light heavyweight champion Dmitry Bivol. Due to this, 'The Cinnamon' has to increase his weight, although he will be doing so with a strict vegan diet without any meat proteins.
 

View this post on Instagram

 
Therefore, in his preparation for his fight against Bivol, Canelo has stuck to a vegan-based diet to reach the desired weight and physique.
Has a vegan diet led to a bulky physique of Alvarez?
Canelo's mainly vegan diet has helped him achieve the feat of making the weight required to compete in the light heavyweight division. Hence, his shift to a vegan diet is responsible for his bulked-up physique. Not only that, the Mexican says that he is in great shape and urges others to try a vegan diet as well. He told ESPN, "I feel strong and my stomach is very good. I recommend it actually."
What made Canelo Alvarez shift to a Vegan diet?
ADVERTISEMENT
Article continues below this ad
The Mexican fighter didn't make this dietary change on a whim. Four years ago, in 2018, Canelo infamously tested positive for banned substances before his fight with Gennady Golovkin.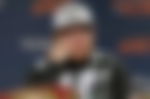 The Mexican fighter blamed this scandal on a tainted beef as beef could expose high levels of banned substances in the blood. Later on, Canelo tested negative for the same banned substance and passed his drug test. Since then, the WBC raised the threshold for the amount of the banned substance in the boxer's blood before deeming the test a failure.
ADVERTISEMENT
Article continues below this ad
WATCH THIS STORY: Floyd Mayweather vs LeBron James: Which Millionaire Superstar Has A Higher Net Worth?
What do you think about Canelo's shift to veganism? Do you think it will help him beat Bivol? Let us know in the comments below?