"Excited to a Thousand": Muhammad Ali, Morgan Freeman News Sends Boxing World Into Frenzy
Published 03/09/2023, 7:45 PM EST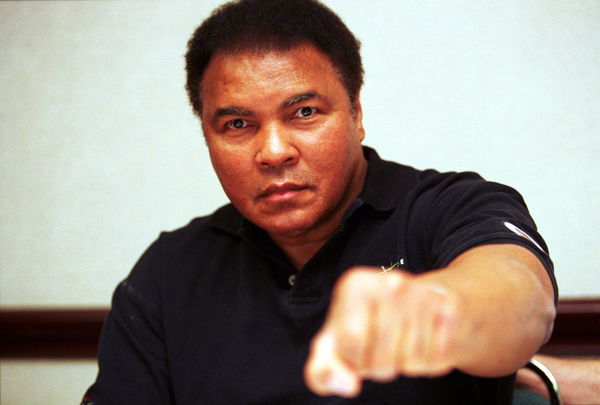 Muhammad Ali is one of the most accomplished boxers in the sport's history. He did not only win people's hearts with his charismatic personality and aggressive fighting style inside the ring. Ali was way more than just a boxer. He had an impact on society that is incomprehensible to the sport. Not only was he a great orator and a great boxer but more than that, he was a great human being. He did not engrave his legacy only as one of the best heavyweights but rather as one of the best human beings who ever graced the sport of boxing.
Recently, news involving the life of Muhammad Ali has made fans of 'the greatest' extremely happy and they can't keep calm about what's coming .
In memory of Muhammad Ali…
ADVERTISEMENT
Article continues below this ad
The American media company, Variety took to Twitter to announce the upcoming eight-part series about the Late Muhammad Ali. There have been many series depicting the life of the heavyweight but what makes this series different from the other is the cast for the series. The fans will see masters of the craft of acting make an appearance in the series about the boxing legend.
Regé-Jean Page and Morgan Freeman will be seen in the series. Even though the roles are not yet revealed for these actors, The prominent academy award winning director Kevin Willmott will be directing the series. The inclusion of these figures is what is adding to the hype of the series.
Fans love it when their favorite boxers are portrayed on the big screen. And the expectations from this series to depict the life of Ali with precision and depth are already high. Being one of the most famous boxers ever, Ali left behind a rich legacy.
After hearing the news, the fans could not hold back their emotions.
Fans react to the news
Chubbyonce can't wait to see the duo of Freeman and Page in the series.
kes is extremely happy for Rege as he got the opportunity and is working with the best.
Lila can't contain her excitement.
Rebecca named Rege the 'Booked and Busy King'
ADVERTISEMENT
Article continues below this ad
Lobi Soltario wants to know how many Ali movies will there be eventually? He further said that there are numerous movies on the life of Mike Tyson as well.
ADVERTISEMENT
Article continues below this ad
Watch This Story: Muhammad Ali's Greatest Knockouts Of His Boxing Career
What are your thoughts on this series depicting the life of one of the greatest heavyweights ever? Let us know in the comments.