Fans Call For Paris Fury To Become Permanent Member Of British Talk-Show – Husband Tyson Fury Approves
Published 09/16/2020, 12:16 PM EDT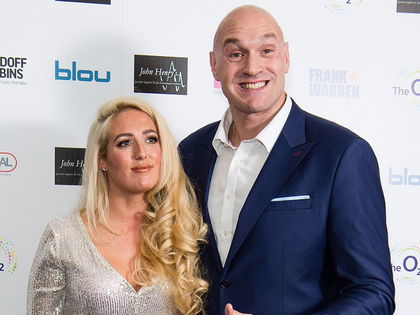 ---
---
It seems that Paris Fury, wife of WBC, lineal, and The Ring heavyweight champion, Tyson Fury, is just as charismatic as her boxer husband. Mrs. Fury seems to have won the hearts of fans with a recent interview with a British talk-show.
ADVERTISEMENT
Article continues below this ad
According to a recent tweet, which was shared by the heavyweight champ himself, there have been calls for Paris Fury to become a permanent member on the talk-show "Loose Women."
ADVERTISEMENT
Article continues below this ad
Paris Fury's influence on her husband
In an interview, Paris talked about how she had turned him from a shy person to the brash and outspoken personality that he is today. She also spoke about her role during his battle with depression.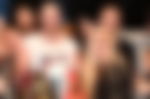 Talking about how she changed his personality completely she said, "Tyson was always more stand back a bit. I would say 'stand up tall, why are you being shy?
"I created the monster that is Tyson Fury today," she joked.
Coming to Tyson's struggle with depression, she said "I never knew anything about mental health. And now I see it and I really think it's such a big thing in the world, but people have opened avenues up so people are understanding more. We were at a point of no return with Tyson, it was like he was going to go over the edge and never come back and I didn't know what to do."
Continuing, she explained, "Anyone who has lived with a family member with these deep depressions, you know it grinds you down and it's hard to be that strength behind that person. And you are thinking that any day, you could lose that person.
"I tried to hold it together and I didn't really talk about it, but now I will talk about it, and people are still taken aback. There's not really much I can say about it."
ADVERTISEMENT
Article continues below this ad
On plans of Tyson Fury retiring
Talking about Tyson's plans on retiring Paris said, "I don't think retirement is something that's going to be on the books for Tyson any time soon.
"No Tyson doesn't talk about retirement, he's trying to look forward to positivity," she added after a brief interruption.
ADVERTISEMENT
Article continues below this ad
Besides being a hit with the fans, Mrs. Fury has also won the approval of her famous husband, who fully supports the cause. The couple seems to have gone through a lot and have been with each other through thick and thin. Going into his third fight with Deontay Wilder, Tyson Fury will definitely need the support of his wife as much as he needs to train hard.