Fans Revolt as 'Drunken Thug' Tyson Fury Promotes the Thing He Resents the Most
Published 06/20/2022, 9:34 AM EDT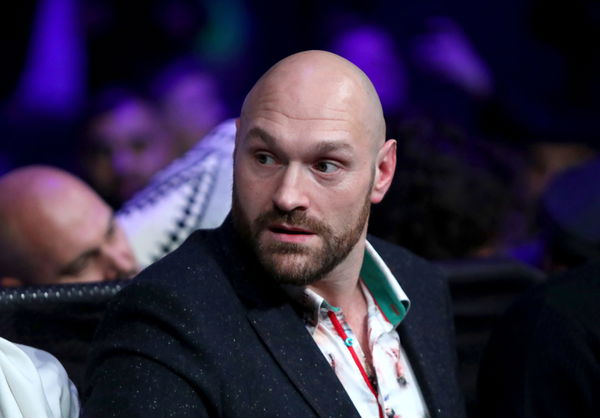 Reigning heavyweight superstar Tyson Fury seems to have a rather eventful life in 'retirement'. The champ recently stirred a hornet's nest with his appearance in an interview for a gambling company.
ADVERTISEMENT
Article continues below this ad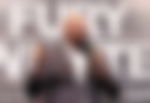 Fury has been a passionate promoter for mental health. Moreover, he had mentioned that he would never endorse gambling because of its effects on mental health. He said, "I am against advertising gambling, alcohol, CBD oils, and so forth and so on. It leads to mental health struggles, in my opinion, and can cause people to commit suicide."
ADVERTISEMENT
Article continues below this ad
However, his recent interview with Unibet left fans outraged. Notably, Unibet is a platform that focuses on sports betting.
Tyson Fury on the video of him kicking out at a taxi: "Every idiot Brit abroad with a few beers in them – it's what we do. Who has never been on holiday, got p***ed up and acted a mug? I'm not some robot who gets told what to say and what to do. I'm real." [@UnibetLowdown]

— Michael Benson (@MichaelBensonn) June 14, 2022
In the interview, Fury even clarified the incident where he kicked a taxi under the influence of alcohol. In fact, he even mentioned that he is not a robot who gets told what to do.
Tyson Fury faces the wrath of fans
Fans were outraged by the fact that Tyson Fury gave an interview with Unibet. Moreover, they were also displeased with him for justifying his drunken rage.
This interview is just endorsing and promoting Unibet, something Fury would never do because of 'mental health' around gambling…

— A N T (@ajBAHons) June 14, 2022
User @ajBAHons mentioned that Fury was endorsing Unibet in the interview. Meanwhile, he also mentioned the irony of the same as Fury talked about gambling's effects on mental health.
Tyson Fury doesnt endorse gambling due to issues surrounding it and mental health. Tyson Fury also does an interview for a gambling company

— adam robinson (@adamrobinson86) June 14, 2022
Similarly, user @adamrobinson86 also spoke about the irony between Fury's words and his 'endorsements'.
I'm from the UK and you will never see me kick a taxi 😂

— Noah Prince (@NoahPrinc3) June 15, 2022
No we don't go around kicking taxis mate

— dc (@DCprp12) June 14, 2022
Additionally, a few users mentioned that they would never go around kicking taxis on a holiday.
The old "we've all done it before" defence. The same old cognitive dissonance at play from Fury.

— Pauly Fuller (@PaulyFu63688695) June 14, 2022
User @PaulyFu63688695 mentioned that Fury should not justify his actions by justifying that it has been done before.
Notice how Tyson was first to comment about AJ confronting the students but when he's acting like a drunken thug kicking and screaming at taxi drivers going about their job, it's a laugh with no remorse. Prick

— Kristophe (@Kreestoph274639) June 14, 2022
However, user @Kreestoph274639 pointed out the irony that Fury called Anthony Joshua out for threatening college students.
Fans react to Fury's potential return
In the same interview, Fury had mentioned that he is willing to come out of retirement for the 'right price'.
Fans were surprised by the fact that he contradicted his previous 'retirement' revelation.
If Usyk wins, he shall stay retired. If by some miracle Joshua wins, fury will come out of retirement. The tougher fight for Fury is Usyk, not Joshua.

— bombs boxing™ (@bombsboxing) June 14, 2022
User @bombsboxing mentioned that Usyk would be a tougher opponent for Fury when compared to Joshua.
Walking contradiction,he's hoping he don't av to fight usyk and if he does he wants cash out money,thought he was different 🫣

— UKraine (@Davidbconstable) June 14, 2022
Additionally, user @Davidbconstable pointed out the contradiction in Fury's words.
Tyson Fury has said multiple times that he doesnt fight for the money though?

— Watson (@prodby_watson) June 14, 2022
ADVERTISEMENT
Article continues below this ad
Similarly, user @prodby_watson added that Fury had previously told that he does not fight for money.
WATCH THIS STORY – Five Times the Gypsy King Tyson Fury Flatlined His Opponents in the Boxing Ring
ADVERTISEMENT
Article continues below this ad
What do you think of Fury's interview with Unibet? Let us know in the comments below.