Fans Side With Logan Paul After YouTuber Refuses to Hire Ohio Native Who Quit $100,000 Job
Published 09/03/2021, 7:33 AM EDT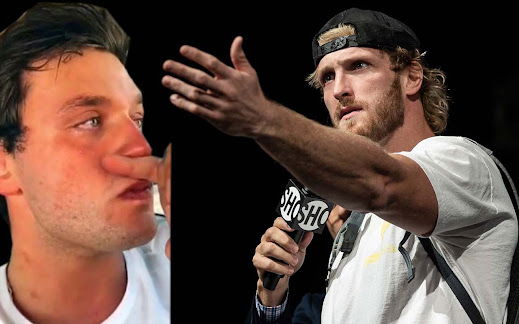 ---
---
Logan Paul and Jake Paul are two of the most popular and marketable individuals as of now. The Ohio-born brothers have been making headlines throughout the year with their boxing matches that have broken PPV records.
ADVERTISEMENT
Article continues below this ad
Logan was in Ohio last Sunday, supporting his brother Jake during his fight against Tyron Woodley. At the event, an Ohio native named Austin Wallace took this opportunity to introduce himself to Logan Paul. He snuck in backstage to meet 'The Maverick'.
if you thought "i'm gonna quit my 100k paying job today and it's gonna be alright because logan paul will give me a job after i sneak into an event to meet him" then damn maybe you're too dumb to even work for him

— 🐰⁷ 🎂 (@userbfIy) September 2, 2021
ADVERTISEMENT
Article continues below this ad
Bro imagine quitting a 100k job at 22 to try and get a job from logan paul who had a 100% to deny.

Than crying about it on tiktok. L M A O https://t.co/nb20ZW9qxT

— Mutahar (@OrdinaryGamers) September 2, 2021
Wallace received a lot of backlash online for his questionable actions. The 22-year-old reportedly quit a $100,000 a year job to work for Logan with no credentials or experience in the influencer space. Fans sided with Logan Paul, who dealt with the situation with maturity.
Tiktok dude: I quit my job making $100k a year to come up here and ask you for a job.

Logan Paul: Nah.

Tiktok dude going back to his job: pic.twitter.com/a3Fycr93C2

— Public Enemies Podcast (@TheEnemiesPE3) September 2, 2021
bro went up to Logan Paul with no elevator pitch, no confidence and no skills or talents and expected a job?

i am actually really impressed with Logan's composure and how he handled the situation, i would have just laughed. https://t.co/z6xc4w2UDi

— Joshua Richards (@jr_xxi) September 2, 2021
ADVERTISEMENT
Article continues below this ad
"I'm 22, I do make $100,000 a year and that's cool. I wanna act, I wanna do these things, I'm gonna break down right now." Wallace said on a video posted to his tik tok page. "What are you good at?" Paul asked him. Wallace replied that he knew how to do tik tok dances and basically admitted he didn't have what it takes.
This video is wild but what Logan Paul said something so real. He asked what is he good at, and instead of selling hisself he down talked himself to which he said "then why would I hire you". Facts. So many people unnecessarily downplay themselves for other people's comfort. https://t.co/iWEMP2j1vd

— IFY (@IfyNwadiwe) September 2, 2021
ADVERTISEMENT
Article continues below this ad
"Then why would I give you a job?" Paul replied.
"Go make content, make stuff with your friends. I'm glad you quit your job. It takes ba**s to do that, but now you gotta activate. I'm not the guy directly. My team is [mimes something very small] – we're locked." 'The Maverick' then continued: "Life isn't about handouts, you've gotta work."
"If you really are serious about it, you should move to LA and just like you approached me, start making connections with every single person in LA. I'm serious, that's it. I've always said, if you can talk to someone, you can make it in LA."
Logan Paul is completely right. You quit your job without a backup plan? At least have another source of income from your passion so you'd want to make more. No skills, no friends, no connections, no job. It's not looking good. His best bet is to beg for his job back

— Every Villain Is Lemons 🍋 (@ThickNYAccent) September 2, 2021
Who is Austin Wallace? 
Austin Wallace is a 22-year-old tik toker from Cleveland, Ohio. The video of his interaction with Logan Paul went viral on every platform. Wallace reportedly quit a $100,000 a year job to work for Logan Paul. He snuck into the Jake 'The Problem Child' Paul vs Tyron 'The Chosen One' Woodley fight to achieve his goal, but now, he has received advice instead of an offer.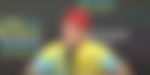 Following the incident, Austin Wallace then made a video of him breaking down in his car after being rejected by Logan Paul. Wallace, who currently has over 100,000 followers on TikTok and over 1.9 million likes on his videos, is trying to increase his following on all social media platforms.
At the time of writing this article, he has over 1,000 subscribers on YouTube and over 700 followers on Instagram. Do you think what Austin did was right?