'Fight Within Me Is Dead': Tyson Fury Makes Disturbing Remarks Despite Ongoing Negotiations for Oleksandr Usyk Undisputed Title Fight
Published 12/28/2022, 11:00 AM EST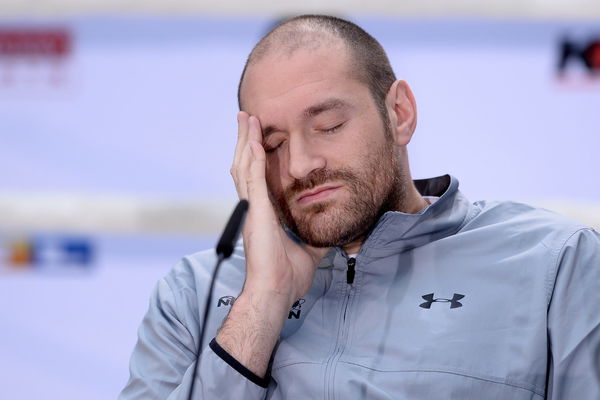 WBC heavyweight champion Tyson Fury has seen all the highs as well as the lows that boxing could offer. From winning the heavyweight championship, only to retire from the sport and go into a depression and then coming back to win the title once again, it is safe to say 'The Gypsy King' has seen it all.
However, now that he has accomplished almost everything the sport has to offer, Fury's drive might not be the same as it was before as he revealed how he felt after reaching the pinnacle of the sport.
Tyson Fury reveals he lost his drive for boxing
ADVERTISEMENT
Article continues below this ad
In an appearance on Raw: The Fight Night podcast, Fury stated that he was no longer the same boxer as before and had lost his drive for the sport. However, he added that his goals and needs were still present in him
"A fight within me is dead Kugan. The driver that I had is now retired and the reasons I was driving so hard, in the beginning, are not an issue anymore, the factors that made me world heavyweight champion and successful. The goals, the wants, and the needs are all there." he said
Fury will more than likely face unified heavyweight champion Oleksandr Usyk next year. However, this attitude might not be the best for him going into the biggest fight of his career. Despite that, 'The Gypsy King' feels he is in a place where he does not need to try hard as he did before.
This was not all, as Fury also made an interesting comparison and gave his thoughts on what boxing meant to him.
Fury details his relationship with boxing
Later in the podcast, Fury went off to describe his relationship with the sport stating that it was like living with a woman who he does not love. However, he claimed that this bought familiarity and was also convenient, saying that boxing made him happy.
ADVERTISEMENT
Article continues below this ad
"Nothing I'll tell you what replaces that familiarity. Doing the same things for years and years and years. It's like living with a woman that you're not really in love with but you're together because it's convenient. That's how I am boxing. It makes me happy at times but I don't really have a driving force" he wrote.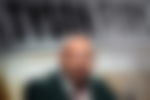 'The Gypsy King' is now 34 years old and might be in the final stages of his career. Although he has lost his drive for the sport, it is hard to argue with the things he has achieved in boxing. Now, he will have to must up some motivation against Usyk if he wants to cement his legacy.
ADVERTISEMENT
Article continues below this ad
What did you think about Fury's remarks on boxing? Let us know in the comments.
Edited By: Shibu Immanuel