'Find a Life' – Bob Arum to Fans Demanding an Official Date for Tyson Fury vs. Anthony Joshua
Published 03/15/2021, 6:01 AM EDT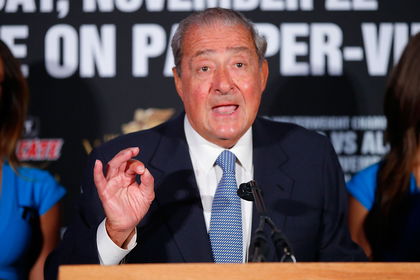 ---
---
Bob Arum isn't pleased with the way fans have reacted to the recent developments of a mega-fight between Tyson Fury and Anthony Joshua. While Arum and his team have clarified about taking the right steps, we are still to receive an official date of the fight.
ADVERTISEMENT
Article continues below this ad
It may concern a lot of fans since the Brit heavyweight showdown has fallen apart several times in the past. However, promoters have appeared optimistic this time. And despite several turmoils, Arum has constantly provided a lifeline to the heavyweight title fight.
That said, COVID-19 is still a threat to the world, and organizing a blockbuster fight during such a time will require some extra measures. In a chat with Boxing Scene, the Top Rank Kingpin commented on the latest development of this bout.
ADVERTISEMENT
Article continues below this ad
"I think that everybody is proceeding the way they should be proceeding. When the fight will take place, where it will take place — that will work itself out. But right now we've got a mother f—— pandemic. You can't look at this like it's (2019)," said Arum.
Fury vs Joshua, a blockbuster, would appear thin in an empty arena. So, bringing the crowd would be a valid option, and promoters have already expressed their desire to stage the event before a live audience.
As the entire world is dealing with the same situation, Arum added, "Look, everybody is stuck in the same thing, the coronavirus. Nobody is going to put up money while the virus will impact spectators and everything. All these athletes are unhappy but so am I unhappy. So is everybody unhappy. Just be patient and it will straighten out."
Bob Arum lashes at the fans
The 88-year-old Bob Arum is known for his frank responses as he did something similar regarding the heavyweight battle. Although fans are desperate to see Joshua vs Fury, Arum believes it will take time and expressed disgust over the impatience of the fans.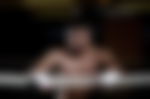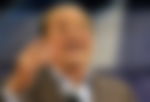 "You know what I say? Go f— yourself. Find a life. That's what I would say to them. For Christ sake, we're all dealing with a fraught situation that is none of our fault and we don't have the expertise if there is any expertise to deal with it. "(The earliest would be) end of June, beginning of July. But, again, I don't know. I don't know. I don't know what the medical experts are saying," said The Top Rank founder.
ADVERTISEMENT
Article continues below this ad
Meanwhile, we can expect the fight to happen this year. Following Anthony Joshua's win over Kubrat Pulev, it's time to see the ultimate heavyweight title unification clash. Given the progress made, fans can envision an official date soon.
ADVERTISEMENT
Article continues below this ad
Do you think Tyson Fury vs Anthony Joshua will be the biggest fight of all time?