Five Times Mike Tyson Unleashed His Wrath Outside the Boxing Ring
Published 05/12/2022, 3:30 PM EDT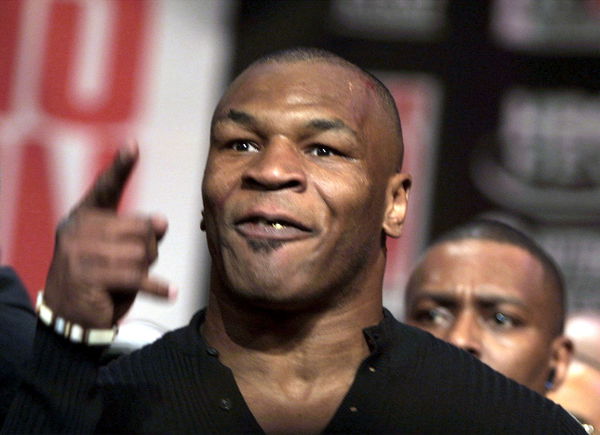 Unlike other world champions, Mike Tyson was not only a boxer but a unique persona. He was as famous for making controversies outside the ring as for fighting inside the ring. With the savage attitude backed by the art of fighting, 'Iron' Mike was fearless. Those who could not sit well with Tyson had to face the wrath of the youngest heavyweight champion ever.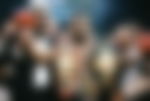 He is not the type of man who would ignore the insults thrown at him. 'The Baddest Man on Planet' is known for returning the dirt with a more intense tone.
ADVERTISEMENT
Article continues below this ad
Let's see five moments of Mike Tyson when he unloaded the wrath
Mike Tyson on Floyd Mayweather
In an interview, 'The Pretty Boy' had claimed that he was the greatest boxer of all time. According to Mayweather, he is greater than Muhammad Ali.
This did not sit well with Tyson.
When the media asked him about this, Tyson said, "He's very delusional. Listen, if he was anywhere near that realm of greatness with Ali he'd be able to take his kids to school by himself. He can't take his kids to school by himself, and he's talking about he's great? Greatness is not guarding yourself from the people, greatness is being accepted by the people. He can't take his kids alone to school by himself. He's a little, scared man. He's a very small, scared man."
Mike Tyson and Lennox Lewis face-off
Ahead of one of the biggest clashes in the boxing history between Mike Tyson and Lennox Lewis, things went wild. During a face-off, Tyson came aggressive and engaged in a physical exchange. It was so intense that people sharing the stage had to intervene.
However, Tyson did not stop there. While leaving, he delivered insults to the media personnel.
Mike Tyson defending ear bite
In the rematch between the two greatest heavyweights of the 90th decade, Tyson bit the ear of his opponent Evander Holyfield twice. It is the most infamous and worrisome incident in boxing history. However, the fight was stopped and Tyson was fined later.
But talking on the same subject in an interview, Tyson made some cutting remarks while defending himself.
He accused Holyfield of butting him.
Tyson punching a fan in a flight
This is one of the recent actions shown by Tyson in a flight.
When Tyson was sitting calmly in a plane, an overexcited fan harassed Tyson. This ignited the wrath inside Tyson and he unloaded a flurry of punches at him.
Tyson in a comedy club
This happened when 'Kid Dynamite' was enjoying his night in a club in Hollywood.
ADVERTISEMENT
Article continues below this ad
Suddenly, a man pulled out his gun and created an atmosphere of fear. Tyson dealt with it in a savage mood.
However, there were a few famous incidents of Tyson that caught massive attention.
ADVERTISEMENT
Article continues below this ad
WATCH THIS STORY – Floyd Mayweather Vs Don Moore Stats: Record, Age, Height, Reach, And Knockout Ratio
What do you think of Tyson's attitude? Let us know in the comments below.