"Floyd Doesn't Bring Entertainment" – Keith Thurman Assesses Floyd Mayweather vs. Logan Paul
Published 03/07/2021, 5:59 AM EST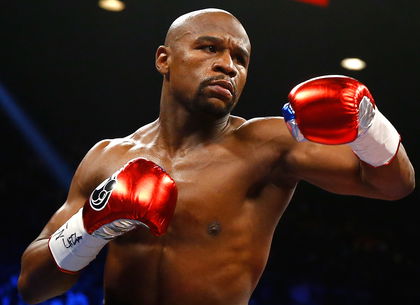 ---
---
Akin to several fight fans, former unified welterweight champion, Keith Thurman, isn't willing to pose his interest in Floyd Mayweather's return against Logan Paul. He believes the five-division champion brings no entertainment to the sport and has hesitated to call the upcoming clash a boxing event.
ADVERTISEMENT
Article continues below this ad
However, there is a section that has its support towards such celebrity bouts. So, irrespective of Thurman's opinion, celebrity boxing isn't likely to fade away soon. Meanwhile, Floyd Mayweather brings a lot of attention, and even if it is for an exhibition clash, several fans would still tune in. Speaking about it, Thurman connected with World Boxing News and delivered his mixed opinion on the contest.
"Listen, it's Floyd Mayweather. It won't be entertaining as Floyd doesn't bring entertainment in the ring. He brings money, status, and fame. But that's not entertainment," said 'One Time'.
ADVERTISEMENT
Article continues below this ad
Thurman commented on the possibility of YouTubers fighting real boxers if they secured licenses.
"They should do whatever they want to do as it's not real boxing. It's fighting, but it's NOT boxing. It's like a circus show. But, fight fans like to see fights, and they are providing entertaining fights for the fight fans. The boxing purists would argue it regardless if they call it entertainment or not."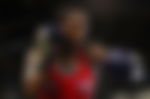 Floyd Mayweather vs Logan Paul – Will it happen?
After an official confirmation from both sides, the fight is on the brink of collapsing. Initially, it was scheduled for February 20, 2021, at the Tokyo Dome in Japan with a six-rounds main event awaiting. But Mayweather ducked the date and cited "lack of interest" to justify his move. While the fight is still relevant on the charts, we are out of an official date and venue.
Nevertheless, Mayweather has expressed his desire in accepting several such exhibitions ahead. He has posted numerous pictures on his social media, touting Logan Paul, Jake Paul, and 50 Cent as his next opponents.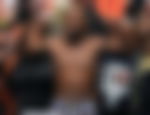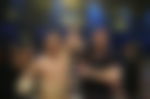 ADVERTISEMENT
Article continues below this ad
Following an unbeaten career of 50 fights, Mayweather claims to be done fighting boxers. However, the 44- year-old still has the itch to lace up the gloves. And considering his recent claims, we can envision him returning to action soon.
Do you think Floyd Mayweather vs Logan Paul would be worth watching?
ADVERTISEMENT
Article continues below this ad