"Floyd Is Losing His Memory": Fans Troll Floyd Mayweather for Squealing in Public
Published 11/25/2021, 5:27 PM EST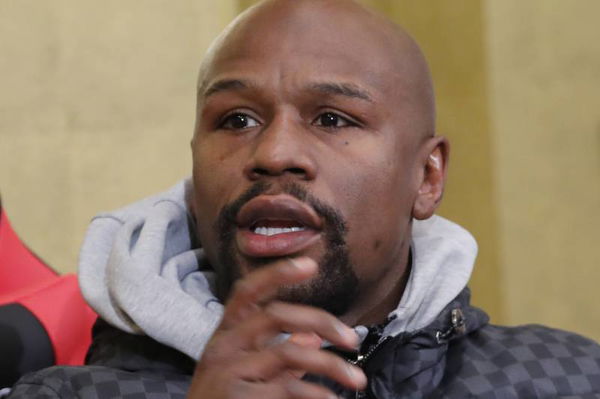 Floyd Mayweather recently had a very strange encounter. During a fighter meet, he came across WBC Silver super lightweight titleholder, Jose Zepeda. Even though 'Money' has sparred with him before in preparation for his mega-fight with Manny Pacquiao, he didn't recognize him.
ADVERTISEMENT
Article continues below this ad
When he couldn't recall who he was, Zepeda helped Floyd out. He reminded the 50-0 legend that he had trained with him during Pacquiao days. Jose Zepeda even pointed out that 'Money' had once called him out to spar at 1 am.
"I was your sparring guy during Pacquiao. Yeah, I was your sparring partner when you fought Pacquiao. I don't know if you remember. You called me at 1 in the morning one time, let's go!" said Jose Zepeda.
ADVERTISEMENT
Article continues below this ad
"You didn't beat me up, did you?" joked Mayweather.
"Who you with, Top Rank? They don't give no money! Top Rank better pay him!" Floyd Mayweather added.
As Floyd's security team moved the crowd forward, WBC President Mauricio Sulaiman showed him a T-shirt displaying different champions. For some reason, Mayweather started squealing in a very strange way and said, "I love all the champions." 
Fans troll Floyd Mayweather for acting strange
Floyd Mayweather was clearly a little off in this video. His inability to recall someone who he sparred once and the extremely strange squealing just made him seem weird and it just did not look natural.
Fans picked up on his awkward behavior. In the comments section of this new video, fans went in on the boxing icon and trolled him for acting strange.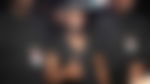 These are some of the comments that aimed to point out and troll Floyd Mayweather for acting strange in this YouTube video –
"Is it me or is he already talking like his dad after Jose tells him they spar before"
"Damn he looked and talked just like his dad right there"
"I'm pretty sure Floyd's drunk shopping 🤣"
"Why is Mayweather acting like The Godfather or a grandfather with a short memory…."You, you work with me?"
"Mayweather tripping on psychedelics"
"Why are they talking to him like he's 90 years old with a hearing condition?
"Floyd's cognition is starting to slip… Stay out of the ring. You're a legend already."
"Floyd's a little tipsy huh. It's all good."
"Floyd looked and seemed off"
ADVERTISEMENT
Article continues below this ad
"Floyd is losing his memory"
"Mayweather acting like his dad👍"
What do you think about this video?
ADVERTISEMENT
Article continues below this ad