Floyd Mayweather and Rmarni Ellis: A Closer Look at Their Relationship
Published 05/16/2021, 8:00 PM EDT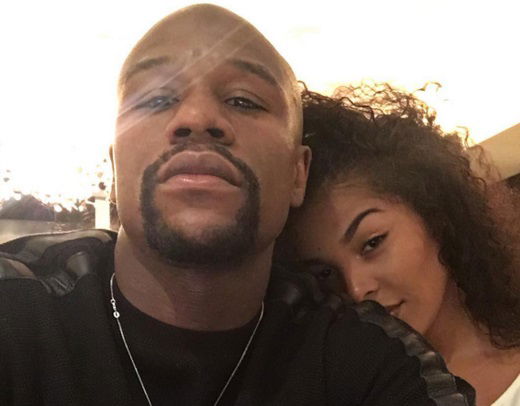 ---
---
Floyd Mayweather is one of the most famous athletes in the world. The boxing superstar garnered global attention thanks to his lavish lifestyle and boxing achievements. As a result, the media were never far away from 'TBE,' especially with his relationships.
ADVERTISEMENT
Article continues below this ad
The former multi-weight world champion was never far away from controversy, and his love life often made the headlines. Therefore, let's look back at an infamous relationship between Floyd Mayweather and Rmarni Ellis.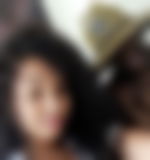 ADVERTISEMENT
Article continues below this ad
The 50-0 boxer sent the world into a frenzy when he spent time with the then 20-year-old Rmarni Ellis. Ellis was a retail assistant at the clothing store New Look. However, her life changed completely in the matter of one night.
Reports suggest that Mayweather met Ellis while on an event in Cannock, while on a personal trip to the UK. However, the superstar boxer was so impressed with the Brit he asked her to join him on his next trip to Amsterdam. Ellis agreed, and the pair holidayed together.
Neither of them made a secret of it, and Mayweather even flew Ellis to the United States. However, they were never officially dating. Despite this, Mayweather visited her again when he returned to the United Kingdom to celebrate his 40th birthday.
READ MORE: All You Need to Know About Floyd Mayweather's Kids

Why did the relationship between Floyd Mayweather and Rmarni Ellis attract attention?
From the reports, it is evident it was never something serious. While there are no details of why the couple split, it is clear that their union did not last long. So why did this relationship between Floyd Mayweather and a retail assistant from the UK attract global attention?
The main talking point of their union was the age difference. At the time they first met, Ellis was 19, and Mayweather was 39. Therefore, there was a 20-year age difference between the two. This raised a few eyebrows among the media.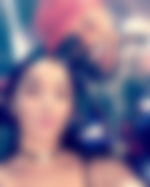 ADVERTISEMENT
Article continues below this ad
In addition, it was a surprise given that Mayweather at the time was a global superstar and could attract the attention of anyone in the world. Despite this, the former champion spent time with a low-profile girl.
Therefore, this is what we know about the brief relationship between 'Money Mayweather' and Rmarni Ellis.
What do you make of this union between the two?
ADVERTISEMENT
Article continues below this ad