Floyd Mayweather, Conor Mcgregor, and Others Emerge as Potential Opponents for Oscar De La Hoya
Published 03/27/2021, 2:00 PM EDT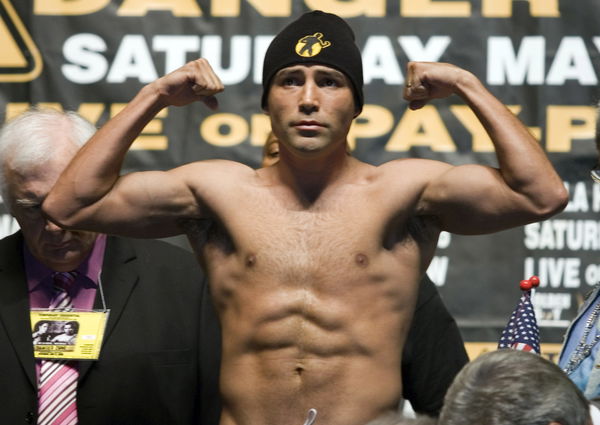 ---
---
Multi-division champion and promoter, Oscar De La Hoya has confirmed his in-ring return scheduled for July 3rd, sending the entire combat sports community into a frenzy. There were talks of his return for months and with an official date out in the open,  it finally seems to have materialized.
ADVERTISEMENT
Article continues below this ad
However, it might not be a walk in the park for 'Golden Boy'. He hung his gloves up for good in 2008 after losing to Manny Pacquiao. That said, it's been over a decade since Dela Hoya found himself in the middle of all the action.
But he remains a prime prodigy in the sport and with a variant in-ring experience, he can still be a threat to his opponents.
ADVERTISEMENT
Article continues below this ad
Moreover, Oscar De La Hoya is one of the most popular names and his return seems to be exceptionally remarkable, but who will he be butting heads with?
In recent times, exhibition fights have seen a steady rise in numbers with several non-fight fans tuning in to watch those events. So, De La Hoya wouldn't have a problem finding a relevant name.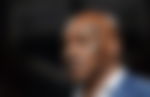 Oscar De La Hoya vs Anderson Silva?
De La Hoya has expressed his desire in locking horns against a big UFC figure. While there are many veterans to accept the offer, Anderson Silva can be a likely option.
A few months ago, Roy Jones Jr. called out the former UFC middleweight champion for an exhibition boxing scrap. Although Silva didn't respond, it's an option that De a Hoya can consider.
Being a promoter himself, he can understand all the contractual turmoils in the business. So, De La Hoya can likely bring the 'Spider' inside the boxing ring. Moreover, Anderon Silva's UFC career seems to be over and he can still embrace the fight game by lacing up the boxing gloves.
'The Notorious' can be happy to fight 'Golden Boy'
Oscar De La Hoya seems to stress on bagging a fight against a UFC star. Meanwhile, it can't be bigger if Conor McGregor agrees to accept the fight.
He is the biggest name in the MMA circuit and with a pro experience against Mayweather, he can put his boxing skills into display opposite De La Hoya.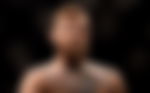 Although McGregor has returned to the UFC and seems to remain active in MMA, he can possibly look for another blockbuster crossover by facing De La Hoya.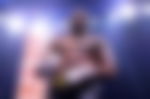 Floyd Mayweather vs Oscar De La Hoya 2? An exhibition
We have possibly missed out on Tyson vs Holyfield trilogy. But Mayweather and De La Hoya can stage an epic rematch as an exhibition, bagging lucrative numbers from the fight. Once bitter rivals, Floyd Mayweather beat De La Hoya in 2007. But the two have walked a similar path in their careers.
Apart from being boxing pundits, they are successful promoters. Moreover, both men have retired and are currently looking for exhibition fights. So, they can stage a blockbuster by stepping up against each other.
Amir Khan vs Oscar De La Hoya
Former world champion Amir Khan can so be a viable name to bring the Golden Boy into action. Both Khan and De La Hoya are former title-holders and have remained inactive for a brief period.
ADVERTISEMENT
Article continues below this ad
Meanwhile, Khan appeared interested in facing De La Hoya, when the rumors of his return began floating around. Khan took to Twitter and offered himself in the matchup. So, De La Hoya can also look into that option.
The radar further expands as there are umpteen names who would likely take an interest in exhibition bouts. Starting from former boxers to MMA stars, the list would be large. So, it's still too early to predict a name against De La Hoya, especially when 'The Golden Boy' hasn't teased anything.
Who would you like to see De La Hoya return against?
ADVERTISEMENT
Article continues below this ad