Floyd Mayweather Is Training 20 Minutes With No Breaks for Money Kicks
Published 01/18/2022, 7:30 AM EST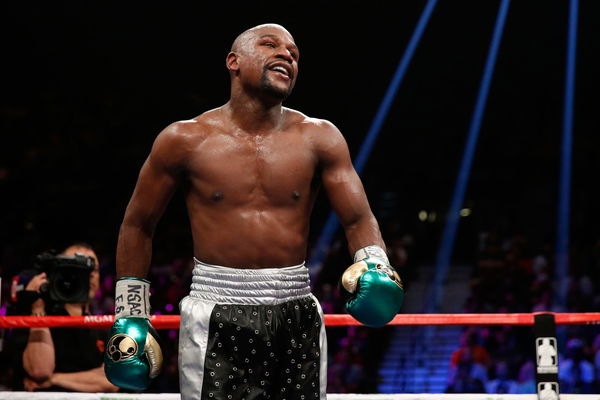 Floyd Mayweather will turn 45 years old next month and it has been over 4 years since his last professional outing against Conor McGregor in 2017. However, 'Money' remains active in the combat world with his constant plunge into the exhibition matchups. After taking on Logan Paul in June 2021, which was ruled as a draw, Mayweather can face Money Kicks on his next exhibition appearance.
ADVERTISEMENT
Article continues below this ad
The undefeated five-division champion seems eager to spin serious money without risking his legacy at this stage. Thus, he has found comfortable ways of generating millions via exhibitions, and social media sensation Rashed Belhasa (Money Kicks) appears to be his ticket to another $100 million payday.
However, Mayweather isn't letting his boxing skills fade away and is still in serious condition to offer a beat down. Trainer Ricky Funes recently connected with ES News and detailed one of Mayweather's recent drills at the gym, thrilling several of his fans.
ADVERTISEMENT
Article continues below this ad
He said, "Floyd Came in, he calls me like about 11 to turn on the heat, which he likes, the gym hot. He was happy."
"[20 minutes on the mitts with no break] no breaks at all."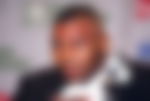 Floyd Mayweather will reportedly compete against the YouTuber in February 2022 at the helipad of Hotel Burj Al in Dubai. It will be another money-grabbing opportunity for both competing sides. That said, Money Kicks, dubbed as 'Dubai's richest kid' is not new to extravagant finances. He began his career as a vlogger. Money Kicks comes from a family of businessmen with a billion-dollar net worth. Nevertheless, the financial gainings won't help him in a pugilistic collision against 'TBE' inside the ring.
Floyd Mayweather vs Money Kicks- Will it be a lopsided fight?
ADVERTISEMENT
Article continues below this ad
Several people believed Floyd Mayweather would knockout Logan Paul before their exhibition. However, the bizarre matchup had no weight class and judges to score the bout. Paul came in with some prominent height, reach, and weight advantage. He put all of it to use and survived eight rounds against the greatest boxer of this generation. Thus, it was declared a draw that didn't look good from Floyd Mayweather's side.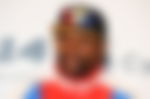 Well, Paul at least had some boxing experience with KSI before he stepped in with Floyd Mayweather. Money Kicks doesn't have that luxury and he shall prepare to the core, in this limited time, to face Floyd Mayweather.
ADVERTISEMENT
Article continues below this ad
Watch This Story: Top 5 Best Selling PPV Fights of Floyd Mayweather's Boxing Career
The 20-year-old, however, is unfazed and believes one punch can change it all in his favor. Although it makes sense verbally, implementing the same against Mayweather will be quite demanding.