Floyd Mayweather Not Concerned About Logan Paul's Size Advantage- Claims Solomon Engel
Published 12/27/2020, 4:13 AM EST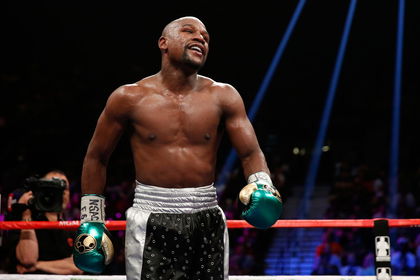 ---
---
Floyd Mayweather isn't worried about Logan Paul, ahead of their special exhibition clash in February 2021. The event will bring Mayweather out of a 3-year-long retirement; for he has not stepped foot in the ring ever since his TKO win against Conor McGregor in 2017.
ADVERTISEMENT
Article continues below this ad
While Floyd Mayweather is the ultimate favorite against Logan Paul, some factors might bring an itch to the odds. 'The Maverick' is massive. He is taller than Mayweather and also has a serious advantage in weight.
It is no surprise that Logan Paul would try to use those factors in his favor. But Mayweather isn't intimidated that easily. Instead, he is confident about vanquishing the YouTuber in their upcoming faceoff.
ADVERTISEMENT
Article continues below this ad
Solomon Engel, the CEO of Fanmio, connected with Sun Sports to shed more light on Mayweather vs Logan Paul. He is the man to set up the fight, putting retirement out of Mayweather's career once again.
Speaking on the massive size differences, Engel said, "Floyd had no reaction to his size or weight. He had no concern or worry about Logan's size in this fight."
It might be an absolute one-sided encounter, but Mayweather vs Paul still can shake PPV records, at least that's what the matchmakers believe.
Floyd Mayweather vs Logan Paul- The PPV bar
Despite all the differences, it's a fight between two big celebrities. Mayweather is one of the most renowned boxers of all time, and Logan Paul is an Internet sensation.
So, a fight between them will grab attention from every corner of the world. "We do see it breaking the record. We have projections which I don't want to comment on, but we do see it breaking the record," said Engel.
He added, "I can tell you we are very bullish on beating that number and possibly by a long shot. We have already sold a great deal of PPVs, which is kind of unheard of early on."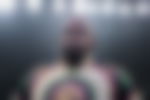 As per Engel, the event is already a success and the final day might be even bigger. He continued, "We are already seeing success in that area and between who the two fighters, between how we handle distribution, we do see it breaking the record."
ADVERTISEMENT
Article continues below this ad
Meanwhile, the event also received backlash from hardcore fight fans, citing it as a battle with no value. Nevertheless, it's still the 'Money Show' and has the potential to be a blockbuster.
Are you excited for Floyd Mayweather vs Logan Paul?
ADVERTISEMENT
Article continues below this ad