Floyd Mayweather Playing Insane Mind Games with Logan Paul
Published 01/29/2021, 12:46 PM EST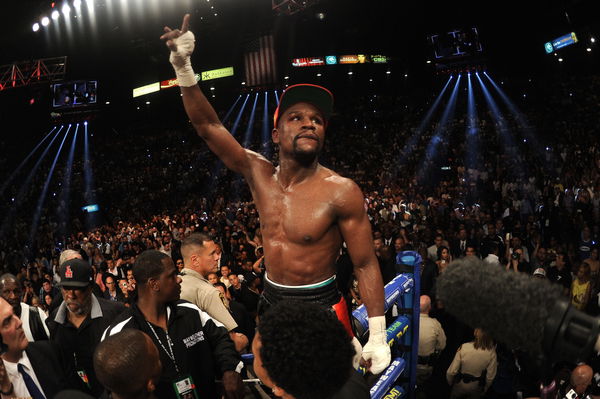 ---
---
The Floyd Mayweather vs Logan Paul fight is one of the most debatable contests of 2021. The duo is supposed to butt heads in an exhibition bout. Earlier the fight got set for February 20; however, it was recently pushed to a later date.
ADVERTISEMENT
Article continues below this ad
For now, there is no update on when will it actually take place, but the YouTuber turned boxer has assured fans of this contest go down soon enough.
Even though the fight is off from its scheduled date, Paul isn't holding him back from his grilling training regimes.
ADVERTISEMENT
Article continues below this ad
He is training alongside Angel Lozano, a cruiserweight boxer who is drafted especially for his spar sessions to prepare him for the undefeated Floyd Mayweather.
Lozano was recently in conversation with My Betting Sites. He shed some light on Paul's training and how Floyd Mayweather is keeping Paul and his corner puzzled.
Firstly, Lozano got staggered when Paul left him with a black eye after a spar session. He admitted that before Paul, there was a world champion, Gilberto Ramirez who meted out the same treatment to him. He lauded Paul for his exhilarating power and composure.
"Floyd will be surprised by Logan Paul's movement, he is really hard to hit and moves like a smaller guy," he said.
Talking on Mayweather's mental games with Paul, Lozano added, "I think Logan will weigh around 190-195 pounds in the ring and Floyd will come in around 160, but who knows there could be a weight limit because no way Floyd will want him to come in that heavy.
"Floyd won't want him to use (his weight) as an advantage and put on a lot of muscle and lean as much weight as he can on him; they are just waiting to see what happens."
Floyd Mayweather to fight Logan Paul at his weight category?
There's a colossal difference between 'Money' and Paul's weight classes. The YouTuber has a gigantic frame with some serious knockout power in the bag. On the other hand, Mayweather has a frame that is suitable to compete in the lower divisions.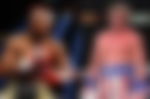 ADVERTISEMENT
Article continues below this ad
The weight class for this fight remains a mystery, but a major chunk of boxing enthusiasts believe that Mayweather's corner might ask Paul to cut down some serious weight in order to compete with him.
'Money' has a positive idea of Paul's skill sets at his prime weight, and this might predominantly result in Paul gearing down. However, there is no official news on the matter yet. The fans are primarily keen on hearing the dates for this contest.
What are your thoughts on Angel Lozano's comments?
ADVERTISEMENT
Article continues below this ad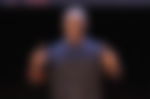 Trending Stories