Floyd Mayweather Receives Strong Reactions for His Video on Kyrie Irving
Published 10/26/2021, 2:56 PM EDT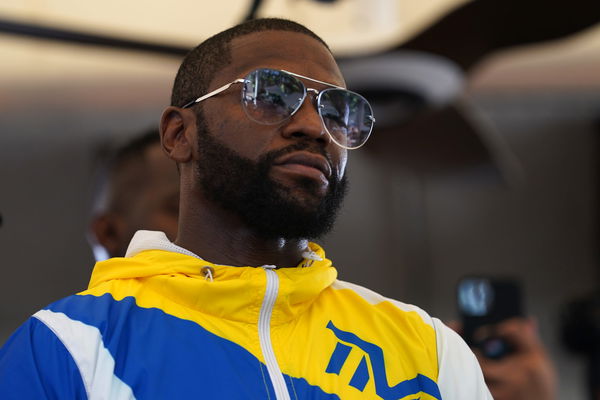 ---
---
Floyd Mayweather received a lot of mixed reactions from fans on Twitter. The 44-year-old boxer recently came out with a video supporting Kyrie Irving amidst a major controversy. Irving, an NBA player for the Brooklyn Nets, chose not to get the vaccine, and hence the Nets did not include him in their squad temporarily.
ADVERTISEMENT
Article continues below this ad
'Money' Mayweather then came out with a video supporting Irving's decision. The video went viral and fans, authors, journalists, and other celebrities had mixed reactions to his message. Many Twitter users condemned Mayweather's actions, whilst many celebrities praise him for the same.
ADVERTISEMENT
Article continues below this ad
Masculine men who are not afraid
Dave Chappelle,
Kyrie Irving,
Floyd Mayweather,

Keep Standing………

— Diamond and Silk® (@DiamondandSilk) October 26, 2021
Floyd Mayweather has the right to defend Kyrie Irving, and Kyrie Irving has the right not to take the Covid vaccine.

But freedom does not mean freedom from consequences. Kyrie Irving is still being paid millions of dollars not to play. He is not a victim in this scenario. https://t.co/jswwn2Yquy

— Keith Boykin (@keithboykin) October 26, 2021
Floyd Mayweather joins chris brown, nicki minaj, and others in supporting Kyrie Irving for standing against vaccine mandates.

good job, Floyd. I've criticized you for being too self absorbed, but this is a good look for you and a better look for America.

money may all day. TBE https://t.co/CbSo07CDn1

— Mr. Cardinal Truth (@mrcardinaltruth) October 26, 2021
Why is this so hard to understand. Same freedom you have to not take the shot is the same freedom a company has to not give you a job.

— flomo#1 (@RaiderAllanO) October 25, 2021
"He said nothing against the validity or effectiveness of the vaccine or about medicine at all. He's speaking about a person's right to choose what medical procedures they take." Floyd Mayweather himself is fully vaccinated and never advised against taking the vaccine. All he did was support a friend and athlete in his decision, argued many people backing Floyd's decision.
However, many users did not agree with Mayweather and bashed him for his stand.
You're right, it is Kyrie's choice not to get vaccinated… but it's also the NBA and the Nets choice NOT to pay him… millions of Americans are losing their jobs for their choice… Kyrie Irving is no different…

— JohnnyG (@GamboaJs) October 25, 2021
If i need advice on throwing a killer jab, I'm going to Floyd.

I'm going elsewhere for medical advice, thanks.

— TJ Osborne (@tjamesosborne) October 25, 2021
It's amazing to me that people lending any validity to this will continue to take advice pertaining to these matters from anyone and everyone else except the majority of medical professionals if it confirmed their bias against any mandates

— J.R. 🇵🇷 (@JRodriguez81) October 25, 2021
People who don't like the consequences of their choices often pretend choice itself is under attack. It's nonsense.

Also reasonable people take medical advice from qualified doctors, not high school graduates who get hit in the head for a living. #VaccinesWork pic.twitter.com/AzfuAA1Akp

— John Charpentier, Ph.D. (@snpsandsnRNPs) October 26, 2021
Freedom of choice, not free from consequences. Respect but don't cry about the aftermath

— Th3dud3 (@Otakuspacecat) October 25, 2021
They'll agree with anyone that confirms their bias. Floyd isn't a medical professional so I don't see how it lends anymore credulity to the issue other than making someone feel good about making poor decisions.

— J.R. 🇵🇷 (@JRodriguez81) October 25, 2021
Floyd Mayweather last fought Logan 'The Maverick' Paul earlier this year in an exhibition match in Miami. Following the fight, Mayweather took some time off social media, boxing, and has maintained low profile.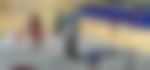 Floyd Mayweather receives backlash for denying fan a photo over his painted nails
Mayweather denied a male teenage fan's request for a selfie while he was leaving the arena after the Los Angeles Clippers vs Memphis Grizzlies game. "You got painted nails, I don't take pictures with guys with no painted nails," we hear Floyd saying in the video posted by the teenager.
ADVERTISEMENT
Article continues below this ad
A representative of Mayweather told TMZ that 'Money' Mayweather was in a rush to leave the game, which is why he refused to take the picture. Fans on Twitter and the teenager himself think otherwise.
ADVERTISEMENT
Article continues below this ad
What do you think of the whole situation?
Watch this story:  Boxers Who Grabbed Biggest Paychecks in October 2021: Tyson Fury, Deontay Wilder, and Three More
Enjoyed reading this article? Download our exclusive app to get 24x7 coverage, latest memes and social media banter. Click here to download.