Floyd Mayweather Reveals the Smartest Move He Made in Boxing
Published 03/19/2021, 4:00 PM EDT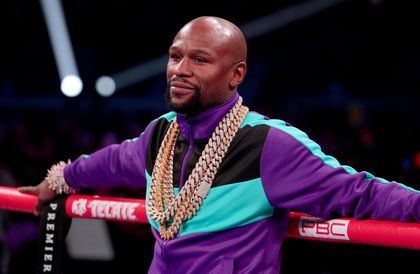 ---
---
There have been enormous bigwig boxers in the sport for several years. But no one could match the charismatic profile of Floyd Mayweather.
ADVERTISEMENT
Article continues below this ad
He ranks among the finest ever to step inside the boxing ring and enjoy a career like no one else. Every fight Mayweather entered, he scored gratifying wins.
Right from his debut until his last bout, Mayweather remained a favorite and stood true to the hype created around him.
ADVERTISEMENT
Article continues below this ad
Mayweather was known for making blunt decisions both inside and outside the ring. And a major chunk of his decisions worked out pretty well for him.
But over anything else, 'Money' feels he made one life-changing choice that turned the tables in his favor. Speaking to Rob Moore about the same, he said, "Some of the smart moves that I made, just smart investments well.
"Even in boxing, one of the smartest business moves that I made, I bet on myself. I bought myself on my contract for $7,50,000 and when I did that, I think it was the best thing for my career and for my family as well as my team." 
In his early boxing days, 'Money' was signed to Bob Arum's Top Rank promotions. Mayweather was in his prime back then, and one of Arum's top-rated fighters; however, in 2006, he declined his biggest paycheck worth $8 million to fight Antonio Margarito.
In an absolute shocker, 'Pretty Boy' paid $7,50,000 and opted out of Arum's promotion to become a free agent. He received substantial backlash for this move, but nobody ever expected what the latter was up to.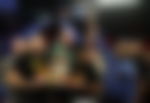 Floyd Mayweather began his own promotion company
The 12-time World Champion began his own promotional banner, Mayweather Promotions, after severing ties with Arum. This was undeniably a life-changing decision for him.
Ever since he began this venture, there was no turning back for him. Mayweather marketed his fights exuberantly under his promotion's name. That said, he earned a share of the ticket price, PPV shares, and a lot more.
ADVERTISEMENT
Article continues below this ad
With this, the size of his per fight paychecks just kept growing, and he became one of the highest-paid athletes on the planet. This was one of his masterstrokes in the sport and as he believes his 'smartest' move.
ADVERTISEMENT
Article continues below this ad
Mayweather Promotions is going super-strong even today. It promotes the rising stars as well as the veterans in the sport to their best extent.