Floyd Mayweather Reveals What Separates Him From His Opponents
Published 03/17/2021, 7:50 AM EDT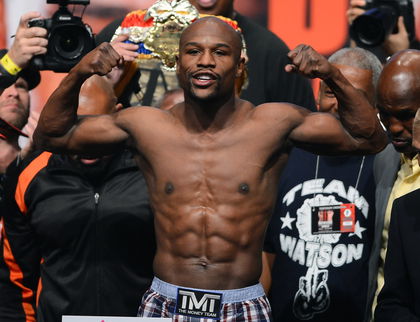 ---
---
Floyd Mayweather, the five-division champion, has squared off against several elites, who might have had similar in-ring potential. However, none could vanquish 'The Best Ever'. Appearing in 50 pro boxing bouts, Mayweather won all of them.
ADVERTISEMENT
Article continues below this ad
That said, Mayweather is one of the many boxers who has never ducked a challenge. On his road to glory, most of Mayweather's opponents were A-listers and could dominate him. Meanwhile, several analysts and boxing pundits had also envisioned him losing umpteen times. But it never happened.
Aged 44, Floyd Mayweather revealed the factors that separated him from his opponents. He connected with Rob Moore to recall his boxing career, with several new insights into it.
ADVERTISEMENT
Article continues below this ad
 "They are not Floyd Mayweather. Just my mental, I wouldn't settle for less. I don't believe in settling for anything, I feel like you can always get better, you could always grow. In any fight that I fought, it was never good enough. No matter what the people say, and I don't really worry about what the critics say. Because that's their job to criticize you," said the undefeated elite.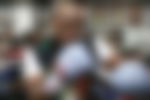 Apart from his mental game, Mayweather's hardcore discipline and dedication towards boxing have also helped him reach the top. While the sport would see several elites as it has always seen, there will never be another Floyd Mayweather.
Floyd Mayweather reveals his lifestyle
Mayweather has always followed a strict regime which included some valuable habits. Despite being one of the richest boxers and a party freak, Mayweather never abused his body. He has billed it as another reason for being in good shape throughout.
'Money' added, "As far as with fighters, I don't drink, I don't smoke, I don't believe in abusing my body. I mean, of course, as far as with eating I have cheat days, but fighters can't get on my level mentally. Physically, if a fighter is on a same level, he has got hand speed like me. I mean he could be stronger than me, have faster hands than me, faster feet. But mentally I could just go to another place where nobody else can go."
ADVERTISEMENT
Article continues below this ad
Even though he is retired from pro boxing, Mayweather has announced a return in an exhibition bout. He will face Logan Paul on an unannounced date. Meanwhile, he has expressed his desire to compete in several such events against opponents like rapper 50 Cent and Jake Paul. Hence, fans can expect him to remain around boxing for some more time.
ADVERTISEMENT
Article continues below this ad