Floyd Mayweather Reveals Why He Intentionally Ducked Antonio Margarito
Published 03/30/2022, 9:37 AM EDT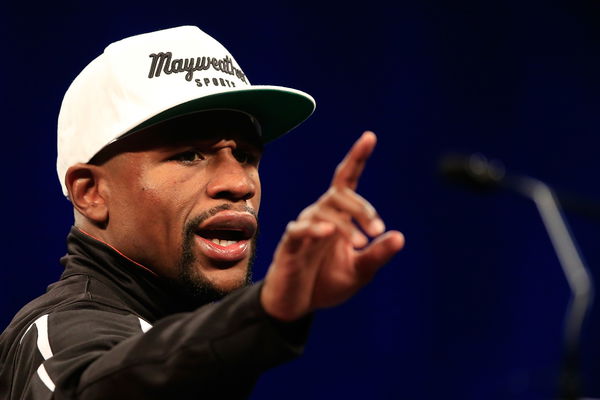 Floyd Mayweather has an exceptionally clean record for being an undefeated fighter. He dominated some of the best boxers of his generation. But Mayweather never faced the brutal Antonio Margarito and avoided a fight with him. Mayweather recently revealed the intention of not picking up a fight with the controversial boxer, Antonio Margarito.
ADVERTISEMENT
Article continues below this ad
While defending his titles, Floyd Mayweather came across many boxers who intended to snatch his titles. There was one such contender who people thought could have been a trouble to Mayweather in the ring. But Mayweather never looked to face him.
ADVERTISEMENT
Article continues below this ad
Floyd Mayweather reveals the reason
In a recent conversation with FightHype, Mayweather reveals why he didn't take a fight against the cheater, Antonio Margarito.
He explains, "He (Antonio Margarito) wanted to fight so bad because he was beating fighters with loaded gloves. So I'm glad that God never let that fight happen. Because you don't know what kind of effect that would have had on my career after boxing is over or he could end up killing me in the ring you don't know what could happen."
To fight with a boxer who is using a loaded pair of gloves for the fight can be the riskiest thing for a pugilist. Therefore, Mayweather avoided facing him inside the ring, as he could have injured Mayweather fatally. Moreover, it could have affected Mayweather after he retired from boxing.
The controversy of Antonio Margarito
Boxing is one of the toughest and very lethal sports in the world. It's unimaginable to fight an opponent with tampered equipment that will increase the intensity of the punch. One such crook who dabbled with the integrity of boxing is Antonio Margarito.
One of his controversies that made a headline was his match against Puerto Rican boxer, Miguel Cotto. Cotto claims Margarito used a set of hardened hand wraps during the fight.
ADVERTISEMENT
Article continues below this ad
It caused Cotto tremendous injuries which led to the stoppage of the fight, making Margarito the winner of that bout. However, Cotto took revenge in the rematch by offering the same amount of bruises to Margarito. 
Watch This Story: Most Bizarre Things Jake Paul Has Done on Camera: Stealing Floyd Mayweather's Hat, Sneaking Into the White House, and More
ADVERTISEMENT
Article continues below this ad
It was a logical decision in Mayweather's perspective to not fight against Margarito, which could have not only tampered with his legacy of 50-0 but could have ended up Mayweather with serious injuries.
What do you make of the comments from Floyd Mayweather in this whole controversy?