SHOCKING: Floyd Mayweather Secretly Tipped $10,000 to a Waitress
Published 11/16/2020, 4:15 AM EST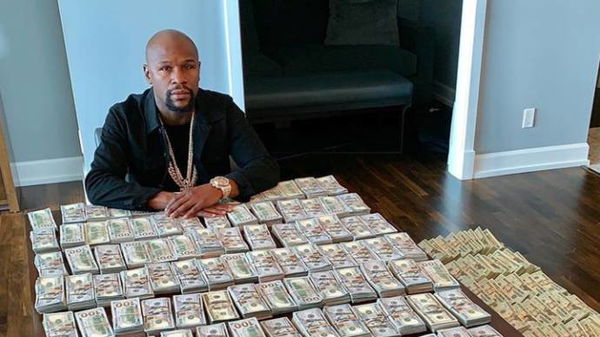 ---
---
Floyd Mayweather has long been one of the richest personalities in the world. His earnings from boxing and endorsements have made him one of the richest sportspersons in the world. Even after his retirement, he is still on these lists.
ADVERTISEMENT
Article continues below this ad
However, despite his lavish spending, the legend of the sport has never failed to give back to the community. Now an incident where he tipped $10,000 to a waitress in Las Vegas almost 10 years ago has come to light.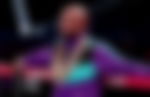 John Shahidi, a famous American businessman also has his own management company which manages YouTube stars. He shared a story on the Impaulsive podcast, of an experience with Floyd Mayweather when the two met in LA.
ADVERTISEMENT
Article continues below this ad
He said that the two were meeting just to discuss how they can work together. At the end of the meal, the American boxing legend asked the waitress what she would do if she had all the money in the world to improve her life. The woman initially said she would get rid of her credit card debt.
However, when the superstar asked what she would do to change her lifestyle, she said she would undergo a procedure to have an easier time while doing exercise and cardio. Shahidi recalled that after that, Floyd asked her how much it would cost and found out it would be around the six-seven thousand mark. He then placed a $10,000 tip at the bottom of the bill.
READ: Floyd Mayweather says Gervonta Davis is the biggest name in boxing
What did Floyd Mayweather do after the tip?
ADVERTISEMENT
Article continues below this ad
Shahidi then said that when he saw that, he was baffled and told Floyd that he should contact the media. The American businessman said he thought people should know that Mayweather does this. However, Mayweather replied with, "No! You are not to ever do that. No on can ever know that I ever do that. That's for me, you and her to know."
This shows the real personality of Floyd Mayweather.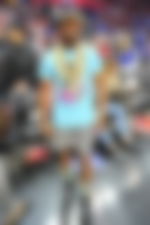 The multimillionaire has never let the success get the better of him and has always given back. However, unlike a lot of others, Mayweather has believed in giving back in secret rather than for the media. This version of the champion is one that we are not accustomed to seeing in the sport. Despite this, it is not hard to believe that he actually has done this.
ADVERTISEMENT
Article continues below this ad