Floyd Mayweather Set for an Exhibition Bout Atop the Burj Al Arab in the UAE
Published 01/05/2022, 11:00 AM EST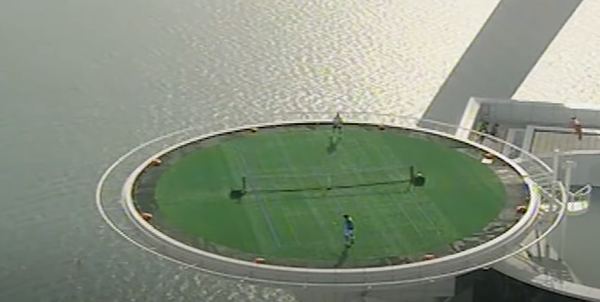 Even after retiring from professional boxing in 2017, Floyd Mayweather has managed to remain in the limelight. Due to his role as a promoter, his various business ventures, and exhibition fights, the boxing legend is still very popular across the globe.
ADVERTISEMENT
Article continues below this ad
Exhibition fights, in particular, seem to be his favorite, as Mayweather is able to fulfill his wish of lacing up the boxing gloves again and again.
Now, 'Pretty Boy' is again making headlines with his next potential exhibition bout that is expected to come to life on February 20.
ADVERTISEMENT
Article continues below this ad
Until now, all of Mayweather's fights have predominantly been held in the USA. However, for this upcoming exhibition, 'TBE' is set to go big as this time he will compete at the Burj Al Arab's helipad, situated in the UAE.
Burj Al Arab is one of the most beautiful skyscrapers in the world, and it is one of the top tourist spots. Moreover, it has a beautiful helipad that covers the view of the sea and other skyscrapers in the background. That said, this seems like one of the finest spots in the world to hold a boxing bout.
Floyd Mayweather will look to make the most out of his time, competing at this stupendous location. For now, there's no clarity as to whom will he face. However, the YouTuber 'Money Kicks' is speculated to be Mayweather's opponent for this fight.
'TBE' knows the power of exhibition bouts, and these fights truly lure in countless fans. In his last fight, Mayweather battled Logan Paul. And now he's again ready to possibly test himself against a YouTuber at a most incredible location.
Is Floyd Mayweather the first man to take up a boxing activity on Burj Al Arab?
As mentioned above, Burj Al Arab is one of the top-notch locations in the UAE and many biggies have stepped onto its beautiful helipad.
ADVERTISEMENT
Article continues below this ad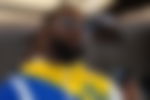 Former heavyweight king, Anthony Joshua, once took part in a sparring session here. On top of this, Roger Federer too played an exhibition match against Andre Agassi back in 2005.
Apart from these, many sporting hotshots, skydivers, and more have tried on their activities on this stupendous spot.
ADVERTISEMENT
Article continues below this ad
Are you excited for Mayweather's next fight? Let us know.
Watch this story – Jake Paul's 2021 Earnings: How Much Did He Make?