Boxing Legend Floyd Mayweather Slams Sanctioning Bodies: "There's No Such Thing as Super Champions"
Published 10/22/2020, 12:07 PM EDT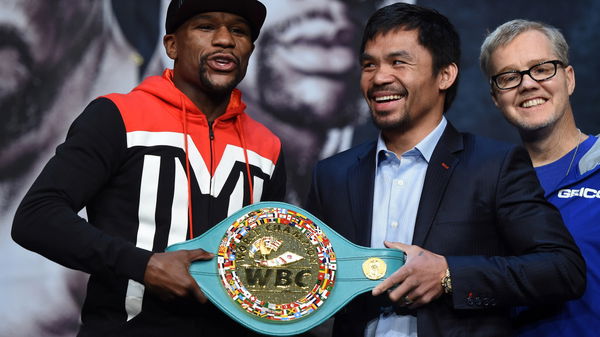 ---
---
Floyd Mayweather has spoken up on the problem of multiple belts in boxing.
ADVERTISEMENT
Article continues below this ad
The former five-weight world champion spoke to Showtime Boxing before the Davis Vs Santa Cruz event and highlighted the issue. There are too many belts and champions in boxing.
You have interim champions, regular champions, and super-champions. All of this not only makes it difficult to book fights but also causes a lot of confusion in the sport.
ADVERTISEMENT
Article continues below this ad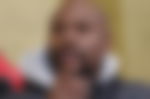 Floyd Mayweather said, "I want to say this right now about the sport of boxing. And I want everybody at home to hear me when I say this… There are too many champions in the sport of boxing right now. Too many champions.
"There's no such thing as a super-champion, nothing at all. And I'm not taking anything away from any of the champions. It's too many belts."
Mayweather explains why there are so many belts. He said, "Let me tell people what's going on in the sport of boxing, why there are so many different titles and so many different belts. People don't know that for every belt that you win, there's a sanctioning fee."
Floyd Mayweather is right: Boxing needs to change
This issue is one at the top level of the sport. Every organization gets 10% of the fighters' purse to sanction a world title fight. So the more titles you have, the more money you lose.
Recently on an episode of "The Pug and Copp Boxing Show," Mike Coppinger was joined by WBC president Mauricio Sulaiman. When Coppinger asked him about the confusion in the sport and suggested a re-evaluation of this, Sulaiman replied, "Mike, it is clear that I'm not going to get through [to] you.
"Eventually, time will tell. I am convinced, I am happy, I am proud to have a designation for those who are the really driving forces off boxing. So, Haney making millions of dollars, Lopez – Lomachenko creating the greatest viewership."
ADVERTISEMENT
Article continues below this ad
Coppinger then said that these guys would make the money regardless of the belts. However, Sulaiman replied, "No, you're wrong. You are absolutely wrong." This proved that those in charge and those who can do something about it, won't even admit that there is a problem.
From a fan's perspective, it is difficult to keep track of all the different titles and organizations. It is more frustrating when fights that fans want to see, can't happen because of these things.
ADVERTISEMENT
Article continues below this ad
A simpler structure would make much more sense and make everything easy. It would also help attract new fans to the sport. However, given the financial implication it has, we can't see this changing soon.