Floyd Mayweather Struck With Another Tragedy as Uncle and Former Trainer Dies
Published 03/17/2020, 5:39 PM EDT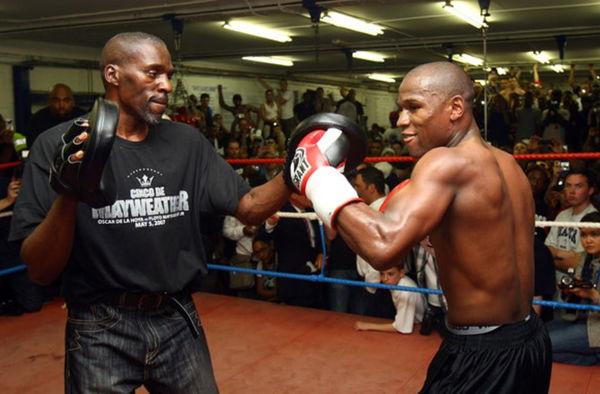 ---
---
It has only been a week and Floyd Mayweather once again has to bear with the pain of a close one passing away. This time it is his uncle and his former trainer, Roger Mayweather, who passed away at the age of 58.
ADVERTISEMENT
Article continues below this ad
Roger was considered one of the greatest trainers in the history of the sport. He was a prominent member of Floyd's training team. Many people believed that he had a major role to play in the shaping up of Floyd as a boxer. It was under his tutelage that "Money" became the greatest defensive savant of all time.
Roger was an excellent pugilist himself. He made his professional debut in 1981. In just over a year, he amassed a record of 13-0 and became the USBA Lightweight title. He would go on to win the WBC light Welterweight title along with the IBF Lightweight and Welterweight titles in his career. He retired in May 1999.
ADVERTISEMENT
Article continues below this ad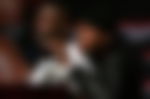 Roger was training Floyd Mayweather since the beginning of his career in 1996. Roger stepped away from the job when Mayweather Sr. was released from prison in 1998. However, in just a matter of a couple of years, Floyd first fired his father as a manager and then as a trainer. Consequently, he brought back his uncle.
ADVERTISEMENT
Article continues below this ad
Roger Mayweather's health had been declining for years
All those years of pounding in the ring had taken its toll on Roger's health. Floyd had himself accepted that his uncle seemed like an old man in his 80's, while he was only in his 50's. He had already lost a lot of memory from the sport. In 2016, he went missing. However, in a short time, the police located him and monitored his situation.
Roger also had his share of controversy, just like the other members of the Mayweather family. He attacked one of his former female boxers in Las Vegas in 2009. Subsequently, the police arrested him. A deal with the prosecution prevented him from seeing the daylight of the courthouse. He later admitted to choking her but to restrain her physically and denied physically striking her.
ADVERTISEMENT
Article continues below this ad
This is the second issue that the Mayweathers have had to deal with this month. On March 10th, the dead body of Floyd's ex-girlfriend, Jossie Harris, was found in a car. There were no pieces of evidence of drugs or suicide at the scene. However, the police are now actively investigating the reason for her death.